As the construction industry continues to evolve, it's going to take all of us to tackle the workforce, technology and sustainability challenges and opportunities ahead. 
Thankfully, this industry was built on the backs of tenacious problem-solvers who aren't afraid of putting in the work. 
Here are some of our favorite stories of construction influencers, from owners to operators to marketing leaders, who are helping to shape the future of the industry. 
To read more stories about leading construction professionals, subscribe to our weekly enewsletter. Many of these construction influencers have been past attendees and/or education presenters and panelists at CONEXPO-CON/AGG, North America's largest construction trade show. 
Top Construction Industry Influencers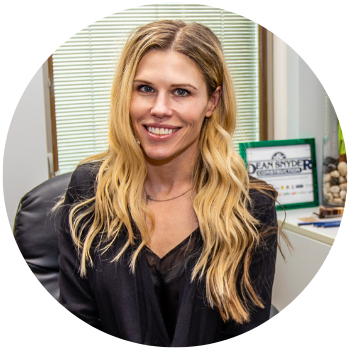 Chelsy Snyder Anderson is a third generation construction professional who keeps the pipeline full with work and new talent at Dean Snyder Construction located in Clear Lake, Iowa. Learn her top tips for construction team leaders, especially women in the industry. Read More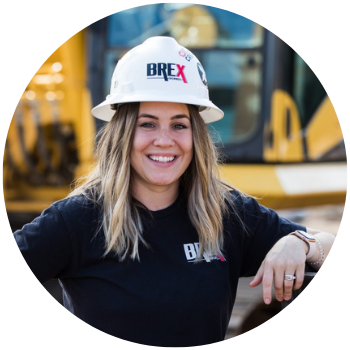 Alicia Brentzel is setting new standards for safety, satisfaction and innovation at Brex Enterprises. Founded in 2012 with her husband AJ, the Irwin, Pennsylvania-based pipeline maintenance and services company has already seen impressive growth. Learn the factors that have contributed to their success. Read More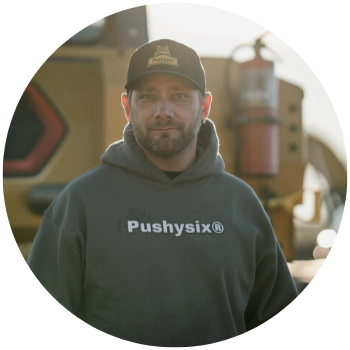 Armed with a Blackberry and mad operating skills, Scott Colclough started PushySix® in 2012 as a YouTube channel affectionately named after his Caterpillar D6. Scott has grown PushySix® into a globally recognized brand with a mission of inspiring the next generation of heavy equipment operators. Learn more about his passion for equipment and technology, as well as his vision for workforce development. Read More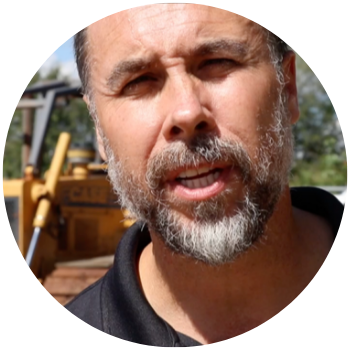 Stanley Genadek started a small landscaping business to pay his way through college. Now, the Minnesota-based YouTube star devotes most of his time to sharing his experience as a contractor and businessman on his social media channels. Learn about his triumphs, trials and how he's helping others grow their business. Read More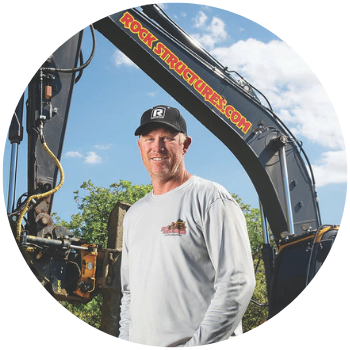 Ryan Goodfellow knows what it takes to keep a construction business thriving and innovating, even during times of economic turmoil. Learn what technology to take advantage of now to increase productivity for your business. Read More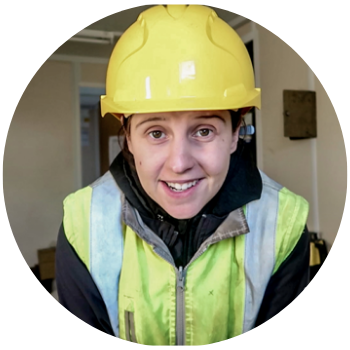 A photo of a pregnant Michelle Hands on a construction site went viral in 2018. Learn how this engineer and project manager is inspiring women across the globe to pursue their passions, no matter what gender stereotypes they go against. Read More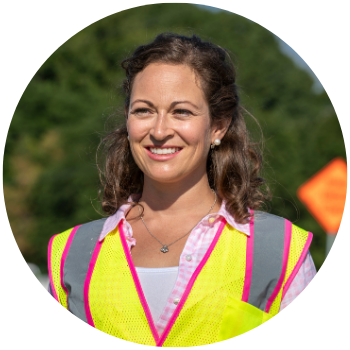 Mary Katherine Harbin caught the attention of the industry when she established the nation's first all-female paving crew. Learn how Mary Katherine is leading the way when it comes to mentoring employees, mitigating bias and discrimination and taking a progressive approach to hiring. Read More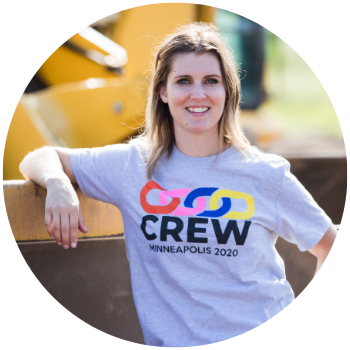 Growing up, Amanda Kurt often accompanied her father to jobsites. She thought everyone did that. But as she grew up, she realized there are many people who have no idea of what the construction industry is all about. Learn how Amanda is leading the way when it comes to workforce development, exposing thousands of children and parents to the rewarding careers available. Read More
Chris Lane, vice president, Ronald Lane Inc. 
While Chris Lane's company employs more than 430 West Virginians and Pennsylvanians, he says their goal isn't to be the biggest, just the most complete pipeline contractor in the region. Learn how Ronald Lane Inc. takes a turnkey approach to customer service and experience. Read More
Britton Lawson, director of construction technology, Veit & Company
You may know him on Instagram as "Technology Sandbox" --- and Britton Lawson's day-to-day job is just that ---- working with current and emerging construction technologies from grade control to telematics to bring efficiency to the jobsite. Learn Britton's tips for getting the best technology return on investment and evolving your processes for the future. Read More.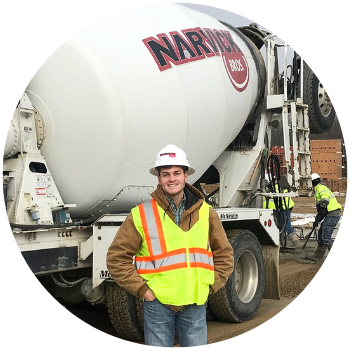 Only three percent of family businesses last into the fourth generation, but Andrew Narvick represents the fifth generation at Narvick Brothers, which was founded in 1933, as general contractors with a full-service lumberyard, and ready-mix concrete equipment. Learn how Andrew is bringing technology into the business. Read More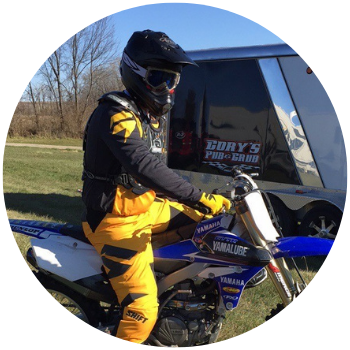 Randy Poulter began riding dirt bikes when he was nine years old. He also operated all types of equipment, especially skid steers, helping out on the farm doing work and building motocross tracks for fun. Learn more about Randy's transition from backyard hobby to professional racer, track builder and excavation company owner. Read More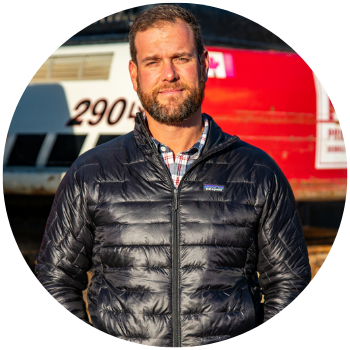 While Priestly Demolition is in the business of tearing things down, the crew's first job onsite is hunting for treasure. Learn how Ryan Priestly has grown this Ontario-based demolition contractor to a staff of 300 people, a fleet that includes around 100 excavators and its own TV show on History Channel Canada... Read More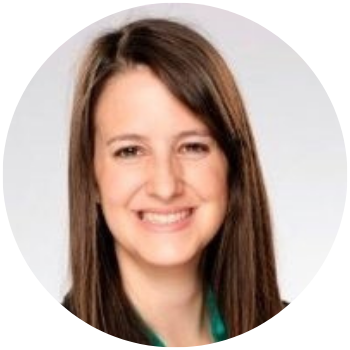 After attending a summer architecture camp, Kate Rieling decided it wasn't for her. "I hated it. Architecture was too dreamy for me. I wanted to build stuff." Eleven years later, Kate has learned a thing or two about what it takes to be an effective construction project manager. Read More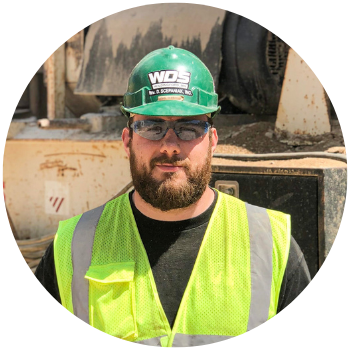 John Scepaniak, aggregate project manager, Wm. D. Scepaniak
With operations across seven states, John Scepaniak, aggregate project manager at Wm. D. Scepaniak, says there are six keys to the company's longevity: open communications, recruitment, onboarding, employee development, technology and future planning. Read More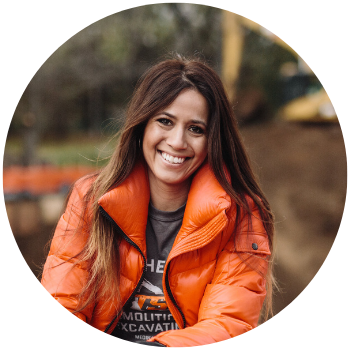 Missy Scherber, owner, T. Scherber Demolition & Excavation
Missy Scherber walked away from her dream job at a non-profit to help her husband manage a dumpster company and start an excavation business. More than five years later, Missy has become a recognized champion for workforce development and women in construction. Learn from Missy's discussions as host of CONEXPO-CON/AGG Radio. Listen Now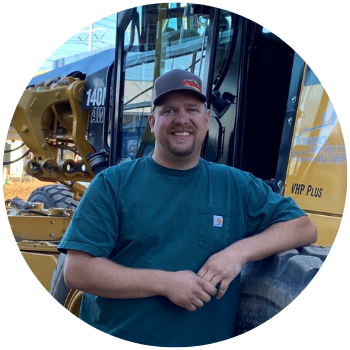 Schiedeck Construction is a third-generation, family-owned company that concentrates on earthmoving, excavation and grading and slope work. CEO John Schiedeck attributes the company's longevity to strong work ethic, focusing on the types of work it does best and being a small, specialized business. Learn More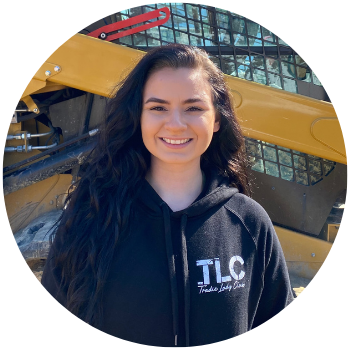 Alexandra Smith, heavy equipment operator, Donald Hebert Septic and Site
From a part-time worker to a full-time operator, Alexandra Smith, 25, has been building on the opportunities presented to her in the construction industry. She is now ready to take the next step by starting her own septic design service. Read More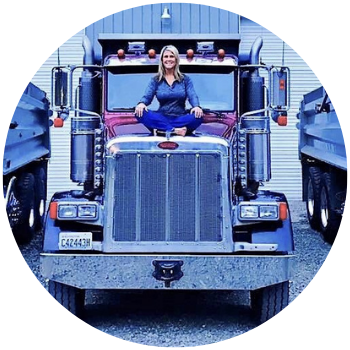 Female truckers comprise just 7 percent of all truck drivers nationwide, but in Ellie Hinds Smithson's family female truckers are in the majority. It was only natural that Smithson started driving too. Learn how she's developed a niche with site prep and paving contractors. Read More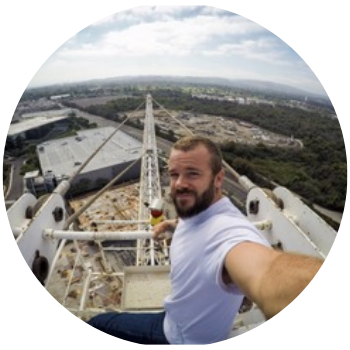 Matt Sparkman, tower crane operator, Stafford Crane Group
Besides catching beautiful sunrises and sunsets from a 30-story high vantage point, operating a tower crane has broadened Matt Sparkman's perspective on construction. Learn the unique opportunities Matt has realized through his profession. Read More
Growing up, Matt Stanley and his three brothers were "raised on blacktop", working alongside their parents from the time they could hold a shovel at American Pavement Specialists. Since then, the small company has grown into a big name in the paving world, starting their own clothing brand and sponsoring NASCAR driver Spencer Boyd. Listen Now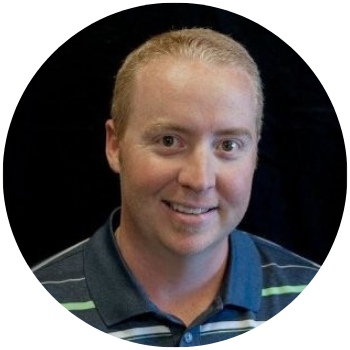 Ernie Stephens, CEM, corporate equipment manager, Superior Construction
There's no overstating the importance of a corporate equipment manager in ensuring the lasting success of a construction contractor today. Learn the factors Ernie Stephens considers to be critical to be successful in this role. Read More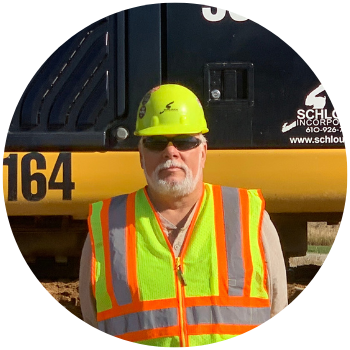 With more than three decades of heavy civil construction experience, Don Swasing knows a thing or two about building high performance teams. Learn how to effectively navigate high-stakes conversations to build credibility and strengthen relationships with your customers, peers, direct reports and superiors. Read More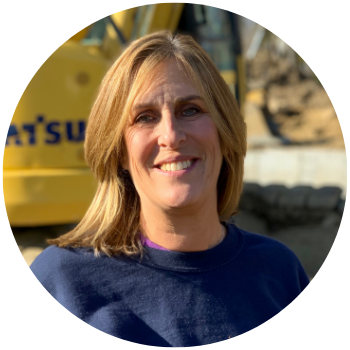 Under Stacey Tompkins' leadership, Tompkins Excavating has grown from a lawn mowing service provider to a full-service commercial and residential excavation company. Learn how Stacey increased her company's revenue eight times in six years. Read More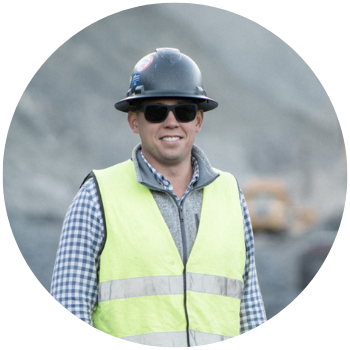 Turning Mining Group has shaken up the way the blue collar world looks at recruiting. Learn Keaton Turner's approach to workforce development and how social media has helped attract more young people to the industry. Read More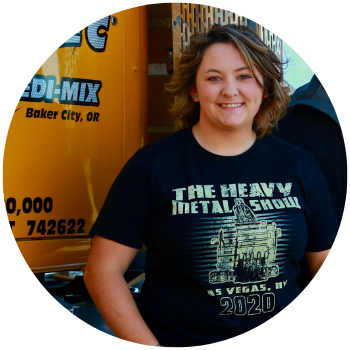 At 20, Dawson Vanderwiele is younger than many of the students in the classroom. But that hasn't stopped her from teaching what she knows well – how to operate heavy equipment. Learn how Dawson became the youngest and first female to be trained as a Caterpillar Simulator instructor. Read More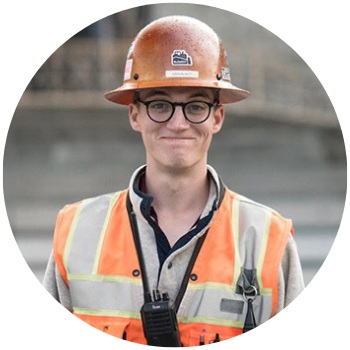 He goes by "Chief Dirt Nerd" and he's taking the construction world by storm with his unique ability to tell stories about the hard-working men and women mining for our materials and building our communities. Learn how Aaron is inspiring others to think about construction and mining as a way of life through his photography, videos and lighthearted approach. Listen Now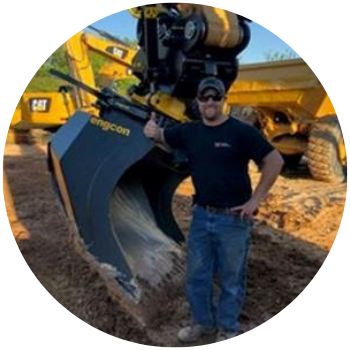 Growing up Joseph Wright had dreams of being a fighter pilot, but felt called to the dirt. Learn how running his company with a military mindset has helped Joseph realize exceptional results. Read More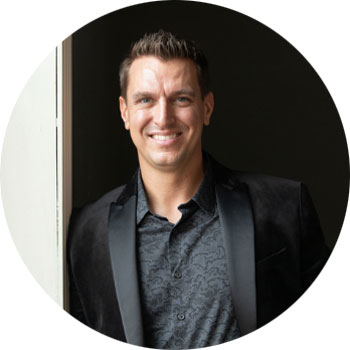 Brain leverages his experience in the industry to help other contractors build more successful businesses through Top Contractor School – a training, coaching and community platform for industry newcomers and veterans alike. Listen Now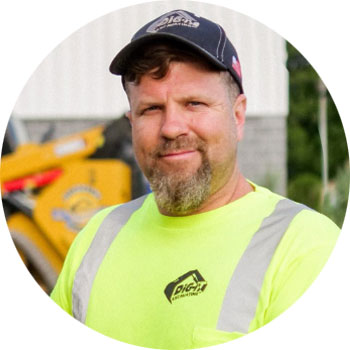 Dervin's growth strategy for Dig-It Excavating focused on a clean image and growing its social following. Learn how his savvy approach to marketing grew his excavation and septic business. Read More


Subscribe to the CONEXPO-CON/AGG weekly newsletter to receive more great stories like this.