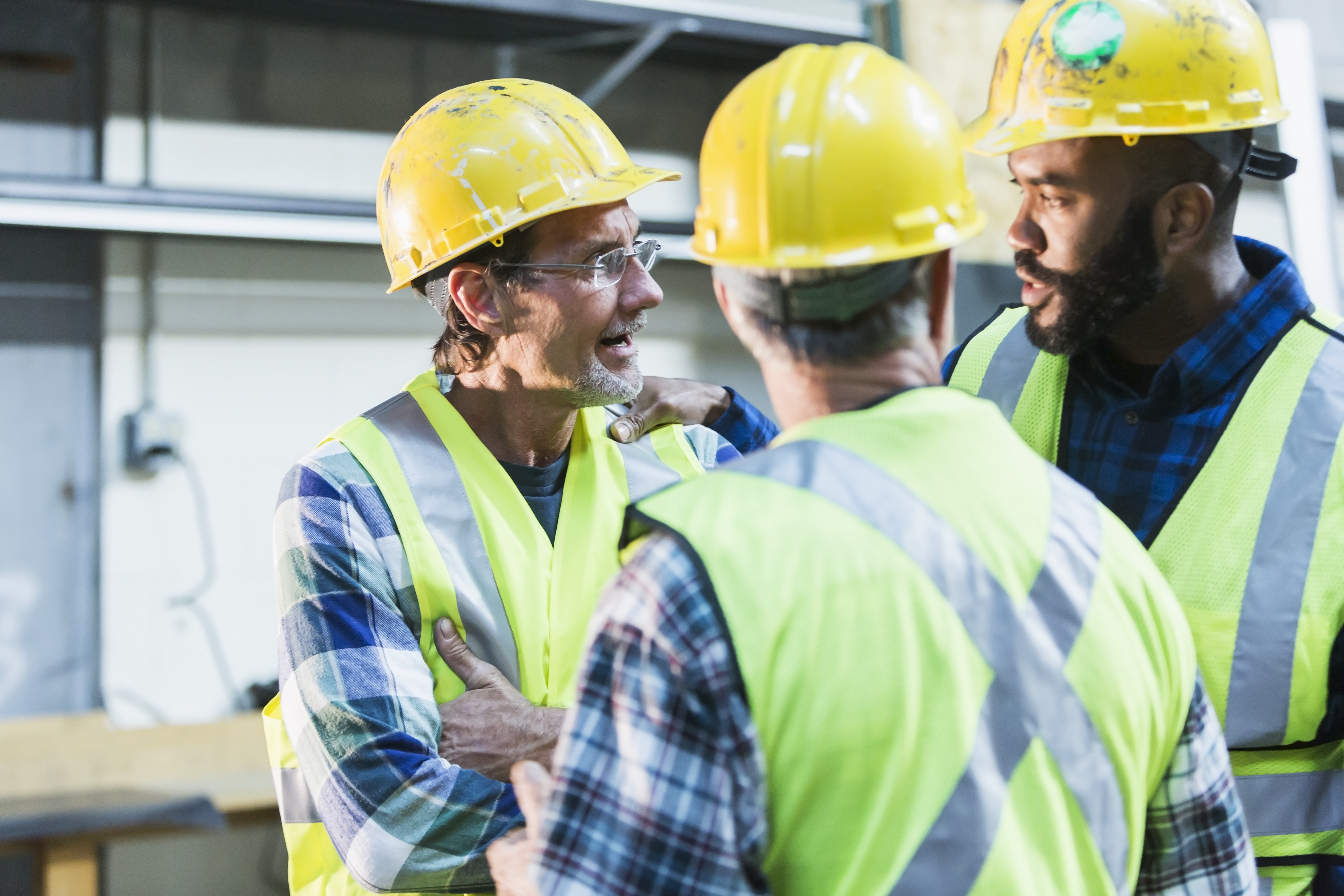 MILWAUKEE – CONEXPO-CON/AGG announced its backing of construction professionals during Mental Health Awareness Month with a $5,000 donation to the Construction Industry Alliance for Suicide Prevention (CIASP). The money will be directed to its construction mental health support efforts.
"In the construction industry, there are roughly a dozen deaths by suicide on a daily basis," said CONEXPO-CON/AGG Show Director Dana Wuesthoff. "Between the mental health-focused education content at the show, the articles on the CONEXPO-CON/AGG website, and now this donation, we are always looking for ways to address mental health issues in the construction industry and help more people find their recovery."
Those articles from CONEXPO-CON/AGG include:
The suicide rate in the construction industry is four times higher than the national average (and the overall national suicide rate is trending back toward record highs). CONEXPO-CON/AGG recognizes the need for suicide prevention preparedness, to keep this vital workforce building a better world.
According to Kim MacDonald, CEO of 13 Factors for Business Growth and presenter on mental health in the construction industry at CONEXPO-CON/AGG, we need to look at the risk factors and hazards that exist in the work itself and address where possible, mitigate those risks.
 "You don't have to boil the ocean, you can find some minor changes that make a big impact," said Kim. "Be the person who starts using the language daily. Be explicit and ask the question of what caused you the greatest stress today and start a discussion about it."
For those who would like to contribute to CIASP and help prevent suicide in the construction industry, click here.
About CONEXPO-CON/AGG
Held every three years, CONEXPO-CON/AGG is the must-attend event for construction industry professionals. The show features the latest equipment, products, services and technologies for the construction industry, as well as industry-leading education. CONEXPO-CON/AGG is owned in partnership with NRMCA, NSSGA and AEM and managed by AEM. The next CONEXPO-CON/AGG will be held March 3-7, 2026 in Las Vegas, Nevada. For more information on CONEXPO-CON/AGG, visit https://www.conexpoconagg.com.
About the Association of Equipment Manufacturers (AEM)
AEM is the North America-based international trade group representing off-road equipment manufacturers and suppliers with more than 1,000 companies and more than 200 product lines in the agriculture and construction-related industry sectors worldwide. The equipment manufacturing industry in the United States supports 2.3 million jobs and contributes roughly $316 billion to the economy every year.