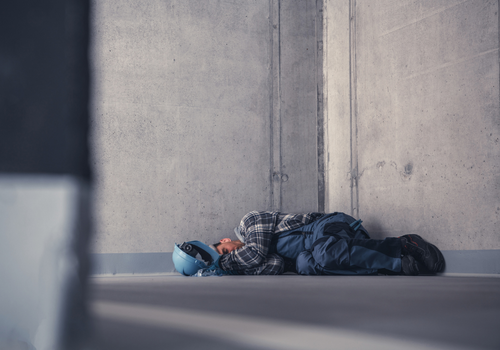 The construction industry is a leader … in suicides. That in itself is troubling. Adding to the concern is that serious mental health issues are common in construction even if only a fraction of those issues lead to such extreme outcomes. An education session at CONEXPO-CON/AGG 2023, Constructing a Culture of Suicide Prevention, addressed these matters. Presenters included Sandy Lender, Editor at AsphaltPro, Dave Lersch, Vice President of Administrative Operations at Miller Brothers Construction, Michelle Walker, Vice President of Operations at SSC Underground, and Aaron Witt, CEO of BuildWitt. In this article, these three reinforce and expand upon the topics from that presentation.
Resources available
One of Lender's objectives in participating was to help attendees appreciate the wealth of resources available to those who want to create a work environment that fosters good mental health. As an editor, she has a knack for finding information and sharing that with others. Information on promoting good mental health in the construction industry is becoming much more available. Lender says that even before you do your research, you can start with links found on the AsphaltPro site.
Much of what is discussed on these platforms is directed at employers and what they can do in creating a good mental health environment. But Lender emphasizes that individuals have a role, too, and that these resources have information to help individuals be effective at spotting and addressing mental health issues they or their coworkers may be experiencing. And when it comes to helping others, "You don't have to be an expert to provide support," she says. "If you see someone is having a bad day or exhibiting thought and behavior patterns that indicate mental health struggles, approach them. Speak up. Talk about what they're experiencing."
On the other hand, workers who appear to have issues may simply have been out too late the night before or perhaps are preoccupied with plans they're making for a child's birthday celebration. Training helps differentiate between everyday distractions and the types of conduct that signal more serious concerns while also providing guidance for responding to those more serious situations.
A culture of caring
"In construction, for every death due to worksite injury, there are five suicides," says Lersch. The shocking realities of mental health problems in the construction industry spurred Miller Brothers to undertake a comprehensive program in spring 2022 to create a culture of caring within the company.
There are high hurdles to overcome, says Lersch. There are stigmas regarding mental health "and we need to get rid of those. There is a tough-guy mentality that prevents employees from acknowledging their mental health issues." The hours are long. Pain is frequent and is often medicated with opioids or self-treated with alcohol. The stress we're exposed to elsewhere—at home, in traffic—we bring into the workplace.
Creating a caring culture is justifiable in altruistic terms for those who believe we should be good to each other, but there are benefits directly related to operations, as well. Employee satisfaction rises, productivity increases, and absenteeism drops. There can be a large impact on safety when employees are not distracted, or their awareness is numbed by mental health issues.
Lersch offers three tips for those who wish to foster a culture of caring in their workplace, regardless of their motivation.
1. Simply become aware that mental health issues exist. Get the training required to spot these issues. And know that while issues exist in the front office, they are typically more prevalent and more severe on worksites.
2. Build trust in the leaders and the program with open, honest communication. Effectiveness increases as participation increases, and good participation relies heavily on trust.
3. Implementing change takes time and repetition.
The big picture
Walker expands on the cost of mental health issues in construction. "These issues cause up to 27 lost work days per year per employee," she says, "and 20 percent of the adult population suffers from some form of mental illness at any given time. Mental health issues cost $200 billion in lost earnings each year." Fostering good mental health in the workplace mitigates these costs and it helps attract and retain quality employees.
She also expands on the benefits to individuals of training for better mental health. "The skills and self-awareness cultivated in mental health and suicide prevention training carry positive benefits into all areas of life. By contrast, trench safety, while critical on the job site, has no application beyond that site."
Walker was the founding chairman of the Construction Industry Alliance for Suicide Prevention, formed in response to a 2016 CDC study on suicide rates by major occupation groups. Tools on the site include a needs analysis and an integration checklist with links to resources, which are especially helpful to those building a suicide prevention program in their company. The application of the tools provided will vary by company and according to the firm's motives for improving its mental health environment. The scope will also vary. The tools will ensure that any effort, great or small, returns the maximum benefit. And it's true, Walker says, that with the guidance found in these resources, "Doing anything is better than doing nothing. But the extent of the employer's commitment will be sensed by the employees and reflected in their performance. Besides, do you want to create a standard of doing the least necessary to get by?"
She says the nature of construction is certainly a factor in mental health. Stress. Repetitive motion. It may also be that construction attracts workers more willing to take risks or who may even crave risk-taking. So what's the answer? "It's not about trying to change the industry. We're trying to recognize risk factors and then build proper protection strategies around them."
About the experts
Dave Lersch, MBA, is Vice President of Administrative Operations at Miller Bros. Const., a third-generation heavy civil contractor that has a nationally recognized safety program. He is in his 39th year with the company. A graduate of Anderson University with majors in Accounting and Management, he received his MBA from Bluffton University and is a student of Extreme Ownership. Currently, he is involved in leading the initiative to create a culture of caring at the company.
Michelle Walker, CCIFP, CRIS, SPHR, is VP of Operations at Specialized Services Company, a family-owned and operated underground construction company providing trenchless installation of underground utilities, vacuum utility locating, and excavating services. She is responsible for the accounting/finance, risk management, and human resource/employee benefit functions of the company, with a primary focus on workforce planning and development. She is a founder and past chairman of the Construction Industry Alliance for Suicide Prevention where she works to build awareness in the industry of the suicide risk to the workforce and creates resources to help implement suicide prevention in the construction workplace.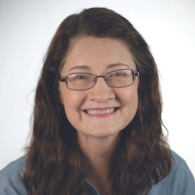 Sandy Lender is the Editor of AsphaltPro Magazine – a magazine serving the asphalt industry. She has an award-winning novella in the mental health wellness realm and has multiple certifications in suicide prevention. She has served on industry panels to assist audience members in finding creative ways to boost mental health wellness.
Aaron Witt is the CEO of BuildWitt, a marketing and software business focused on employing construction marketing and training solutions to solve the workforce problem. He founded the company five years ago after studying engineering and working for companies like Kiewit – one of North America's largest and most respected construction and engineering organizations – and Skanska – one of the largest construction and development companies in the world.
Read Next
How to Reduce Stress in Construction
Construction is Stressful: Here's How to Manage Stress with Your Crew
Ep. 128: Managing the Stress of Construction with Ryan Priestly
VIDEO: Construction Workers Share their Struggles with Mental Health to Combat Suicide