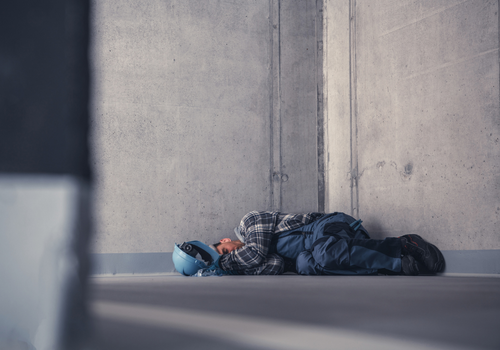 Stressors in and out of the workplace can lead to individuals dying by suicide. This can be devastating to those left behind and can lead to disruptions in the workplace.
The Centers for Disease Control and Prevention (CDC) – the nation's leading science-based, data-driven, service organization that protects the public's health – reports that the construction industry has one of the highest suicide rates compared to other industries.
Suicide prevention and mental health wellness efforts and education are gaining traction in the construction industry but there is a long way to go, concur the four presenters who will be conducting the Constructing a Culture of Suicide Prevention CONEXPO-CON/AGG education session.
The presenters are Aaron Witt, CEO at BuildWitt; Dave Lersch, MBA, Vice President of Administrative Operations at Miller Bros. Const.; Michelle Walker, CCIFP, SPHR, Vice President of Operations at Specialized Services Company; and Sandy Lender, Editor of AsphaltPro Magazine.
The construction industry is old school in a lot of things related to mental health and well-being, they point out. The industry also has to overcome the mentality of being tough and just toughing it out. Additionally, some generational differences need to be worked on.
On the other hand, the industry has a lot going for it with the resilience of the workforce and the mindset of overcoming challenges, the four observe. As the industry is addressing mental health wellness and suicide prevention, it is focusing on the positives while working to overcome the negatives.  
A range of perspectives
The presenters point out that the Constructing a Culture of Suicide Prevention education session brings together three different perspectives – contractor, industry publication editor, and industry advocate – to share insights and practical tips and tools to empower those in construction to tackle suicide prevention and mental health wellness within organizations and to understand why it matters. They will also discuss the positive impact of creating a caring culture.
It is paramount that companies involved in the construction industry implement suicide prevention and mental health education and initiatives, the presenters stress. Obviously, this saves people's lives. The less obvious benefit is that in trying to attract a new workforce, construction needs to be an industry that supports and cares for its workforce, and suicide prevention and mental health wellness education and initiatives are a part of that.
Going beyond awareness of the issue, the presenters will offer ideas and suggestions on how session attendees can go back to their organizations and have conversations with leadership on ways to start helping their workforce. In addition, the presenters will provide resources and sources on where to find tools to get started and equip companies in adopting suicide prevention and mental health education and initiatives.
The four presenters emphasize that they are construction industry people with a passion and desire to help the industry address the critical topic of suicide prevention and mental health wellness. They want to demonstrate to other industry people that a person does not have to be an authority to address the topic in one's organization or to be able to help a co-worker if they are at risk of suicide.
About the speakers
Aaron Witt is the CEO of BuildWitt, a marketing and software business focused on employing construction marketing and training solutions to solve the workforce problem. He founded the company five years ago after studying engineering and working for companies like Kiewit – one of North America's largest and most respected construction and engineering organizations – and Skanska – one of the largest construction and development companies in the world. 
Dave Lersch, MBA, is Vice President of Administrative Operations at Miller Bros. Const., a third-generation heavy civil contractor that has a nationally recognized safety program. He is in his 39th year with the company. A graduate of Anderson University with majors in Accounting and Management, he received his MBA from Bluffton University and is a student of Extreme Ownership. Currently, he is involved in leading the initiative to create a culture of caring at the company.
Sandy Lender is the Editor of AsphaltPro Magazine – a magazine serving the asphalt industry. She has an award-winning novella in the mental health wellness realm and has multiple certifications in suicide prevention. She has served on industry panels to assist audience members in finding creative ways to boost mental health wellness.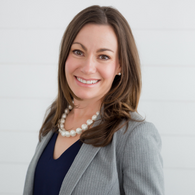 Michelle Walker, CCIFP, CRIS, SPHR, is VP of Operations at Specialized Services Company, a family-owned and operated underground construction company providing trenchless installation of underground utilities, vacuum utility locating, and excavating services. She is responsible for the accounting/finance, risk management, and human resource/employee benefit functions of the company, with a primary focus on workforce planning and development. She is a founder and past chairman of the Construction Industry Alliance for Suicide Prevention where she works to build awareness in the industry of the suicide risk to the workforce and creates resources to help implement suicide prevention in the construction workplace.
With 175+ sessions, CONEXPO-CON/AGG's comprehensive education program is the leading source for contractors, business owners, construction material producers, and end-users to obtain cutting-edge, timely, and actionable information for today's challenging economy and a changing and global industry. Click here for more information.
Read Next
How to Reduce Stress in Construction
Construction is Stressful: Here's How to Manage Stress with Your Crew
Ep. 128: Managing the Stress of Construction with Ryan Priestly
VIDEO: Construction Workers Share their Struggles with Mental Health to Combat Suicide