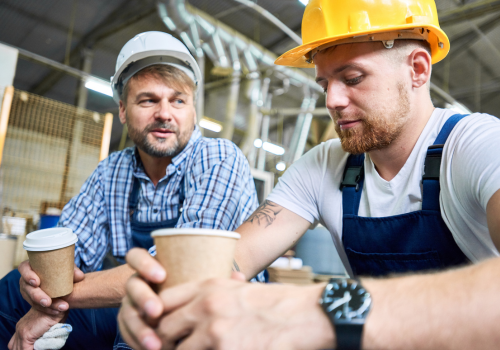 Interest and concern for employee mental health and wellbeing has grown significantly over the last five years and employers are grappling with what they can and should be doing. The residual impacts of the COVID-19 pandemic have increased workplace stress and increased stress in our home lives. But the statistics on mental health challenges, levels of anxiety and depression, and rates of suicide were extremely difficult and worrying way before the pandemic.  
That is the observation of Kim MacDonald, Founder and CEO of 13 FACTORS For Business Growth, a mission-based company focused on workplace psychological health and safety interventions and systems as the highest-and-best road to achieving a positive influence on mental health in the workplace.
One in five people within a given year report having experienced a mental health issue, she points out. The numbers are probably a little worse than that because many people are still hesitant to talk about mental health issues.
MacDonald says the best approach has two sides. One focuses on ensuring that individuals are supported when they have a mental health issue or illness. The other is psychological health and safety interventions that consider the risk factors and hazards that are present in the organization.
"The more employers can appreciate how positive work design and work conditions are part of the solution to employee stress and mental health, the better the chance they have to manage them and influence engagement, absenteeism, retention, and other factors that can negatively affect health and a company's bottom line."
Employers can take practical action in a couple of ways, she maintains. They can promote internal understanding of mental health, provide employee assistance programs, provide accommodations the way they would with a physical health condition, and other supports so that a person can get back to work as quickly and productively as possible from illness.
This can have a positive impact on the person and hopefully encourage other people to talk about the issues they are dealing with and get help faster, adds MacDonald. It can also help with engagement and productivity.
"Research shows organizations that support employees and manage the psychosocial factors and known hazards like bullying, harassment, extreme workloads, and social isolation, actually have higher productivity and profitability. What's more, there is better morale, engagement, and motivation. People feel more connected to their organization and feel safer to suggest positive changes that can benefit everyone and the company.
"When we address work-related stressors, we create the potential for employees to experience more joy, happiness, and fun at work even in occupations that we would think are difficult or stressful. When we are in a highly stressed work environment that is impacting us, it is very difficult to do our best work. Our long-term mental health is influenced by positive experiences and positive emotions."
1. Evaluate yourself as a leader
Supervisors, managers, and those in leadership positions have an immense impact on their employee's wellness and mental health, notes MacDonald notes.
"Research shows that they have a bigger influence on our mental health than our family doctors. Workplace leaders must have the training and skills to be health-oriented leaders today. The broader the reach inside an organization in mental health literacy, emotional literacy, and self-awareness development the better."
People are very task-oriented at work and sometimes very transactional, she observes. Leaders can be more intentionally health-oriented, more relational at work, curious, optimistic, and observant about what is impacting people's ability to have a great day. It is more than a quick check-in, it means taking the time to connect with employees, ask how they are doing and then take action when and if necessary.
This can be difficult in a workplace that does not have some of the fundamentals in place that support mental health and well-being. MacDonald says to start with those.  For example, an Employee Assistance Program that offers benefits for professional psychological support, policies for employee sick days, a respectful workplace policy that protects against harassment and bullying, and supervisory training that includes mental health awareness.
"Organizations need to be looking at their policies and practices annually, plus invest in the professional development of supervisors and managers because they have such an important role to play in the work environment." 
MacDonald advocates that organizations review their insurance benefits regularly to meet the needs of their employees because needs are changing.  Organizations should make sure their employees know about the benefits. Another opportunity to think about mental health support is when union contracts come up for renewal.
2. Workplace safety involves more than just physical safety 
Also important is to look at the specific hazards and risks to mental health that are embedded in your specific organization and context. This is the psychological health and safety perspective, says MacDonald. This requires the employer to look beyond the mental health supports to the individual toward what is influencing the work conditions.
"It involves considering risk factors and the hazards they present. It means ensuring that work demands are manageable, people get time off, their physical safety is taken care of and employees have the autonomy to do the job, work expectations are clear, people are recognized for the work they do and the social factors and relationships among employees get attention."
3. Consider additional training 
MacDonald encourages organizations to think about mental health first aid training and literacy in the same way that we view organizing training in Standard First Aid and CPR inside the organization. These are both occupational health and safety issues. 
Moreover, she maintains that workplaces already review hazards and risks to physical safety and health. Psychological health and safety is the path to support improvement in mental health at work and a natural extension of the health and safety approach.
MacDonald recommends the global standard – ISO 45003, Psychological Health and Safety at Work as a guide. There is a lot of information but it gives organizations and workplace leaders a good resource to guide their efforts.
"When an organization successfully supports its employee mental health and well-being and actively manages the factors that have a positive and negative impact on work-related stress, you create an organization built for both business and human thriving," MacDonald says.
Read Next
Take A STAND: Addressing Suicide Prevention in the Construction Industry
The Importance of Mental Health Awareness in Construction