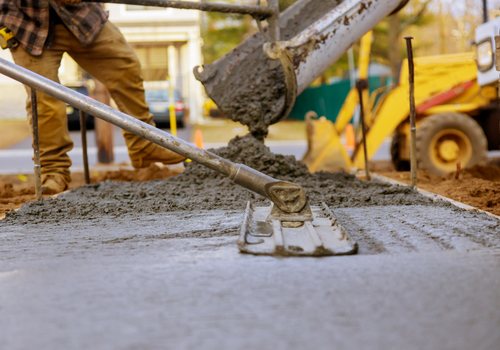 Over the years, technological advancements with concrete have led to more efficiency, flexibility, and ease of use. At the same time, construction equipment has improved considerably. They are more efficient. Rates of paving have increased and so has the quality of paving.
"What is even more exciting is the material that we are pushing through the pavers," points out Brian Killingsworth, PE, Executive Vice President, Division Head, Local Paving, at the National Ready Mixed Concrete Association (NRMCA). "Concrete is still cement, water, sand, and aggregates but we produce our cement differently. We are utilizing admixtures, fibers, and other ingredients to greatly improve the durability and sustainability of the concrete."
Founded in 1930, NRMCA is the leading ready-mixed concrete industry advocate.
Concrete paving equipment manufacturers are broadening their range of machines – many of which include more advanced smart technology – to positively impact the cost, environment, opening time, and ease of construction with concrete, he adds.
"The industry is also becoming more sustainable from an emissions standpoint. We are not quite there yet with the big highway pavers running either hydrogen or electric. But we are certainly getting to that point in the near future. There will be more automation and less emission type of paving equipment."
Ten billion tons
Killingsworth will go into greater detail about these developments in his Innovations in Concrete Paving CONEXPO-CON/AGG education session. He will also be discussing the challenges for the concrete industry arising from the "significant population growth between now and 2050 and freight movement increase of nearly 10 billion tons between now and 2050.
"About 65 percent of that freight movement is going to be done by trucking, not rail. We are going to be placing roadways, not just to increase capacity, but to also increase service life."
His education session will review ways to do that. There will also be a focus on new materials, design methods, and innovative placing methods from not just the highway systems standpoint. The point-to-point movement will be covered as well.
"This is important because of the growth of getting products from warehouses to consumers who are utilizing online purchasing has more vehicles increasingly getting off the mainline freeways and onto smaller, local roads," notes Killingsworth.
Low-carbon construction materials
The industry needs to know about innovations in concrete paving because of the states, municipalities, and federal government's Buy Clean initiatives to spur the development of low-carbon construction materials, Killingsworth explains. "Our materials will have to change because we are going to have to meet sustainability requirements. We are going to have to be transparent about our materials and their impact on the environment.
"Beyond the materials, construction, and placement are going to have a part to play as well. Manufacturers of admixtures and fibers and others will have to work together to make sure we are doing things that are being asked of us in terms of the sustainability criteria."
Killingsworth's Innovations in Concrete Paving education session will also examine each part of the project cycle, discussing improvements in design methodologies, materials, production and construction and pavement maintenance and rehab, and how things might change in the future.
Knowledge-sharing
Killingsworth's education session will be the fourth time he has presented at CONEXPO-CON/AGG. From his experience, he says the sessions "are very beneficial."
Most of the people that come to the education sessions are already pretty good at what they do, he notes. In addition to learning new things, the sessions serve to remind attendees of things they may have forgotten about or discover ways to do things better.
"To me, the greatest benefit is the sharing of knowledge."
About the speaker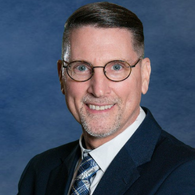 Killingsworth, PE, is a graduate of Texas A&M University with a BS and MS in Civil Engineering. He specialized in pavement design, materials, and construction. He has been a pavement engineer for 30-plus years.
He began his career doing asphalt paving and concrete paving consulting. For 20 years he was involved in research, pavement design, and pavement forensics investigations.
Ten years ago, he joined the National Ready Mixed Concrete Association (NRMCA) and has been solely focused on concrete paving.
Founded in 1930, NRMCA supports the continued expansion and improvement of the ready mixed concrete industry through leadership, advocacy, professional development, promotion, and partnering. 
With 175+ sessions, CONEXPO-CON/AGG's comprehensive education program is the leading source for contractors, business owners, construction material producers, and end-users to obtain cutting-edge, timely, and actionable information for today's challenging economy and a changing and global industry. Click here for more information.
Read Next
6 Concrete Paving Trends Innovating the Industry
Benefits of Usage-Based Payment Models for Optimizing Fleet and Asset Management