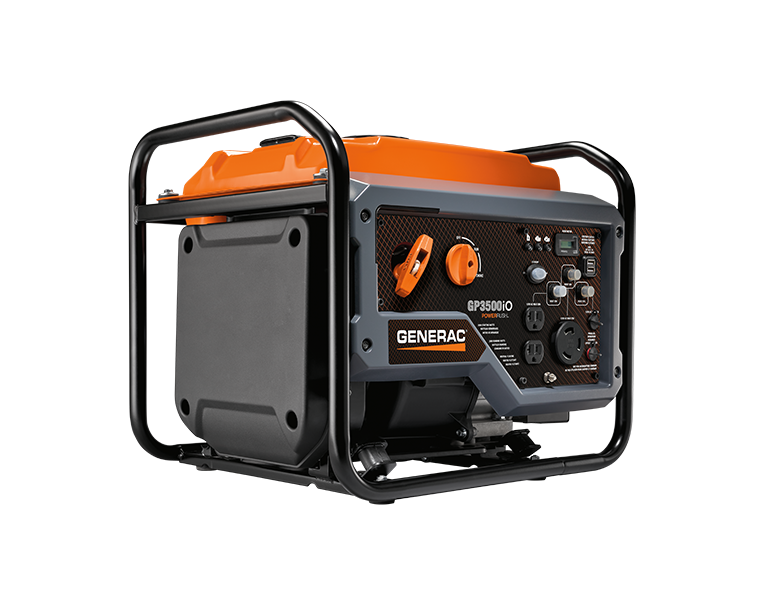 Interest in portable inverter generators among contractors is growing. Among the benefits of inverter generators are portability, reduced sound and clean AC power. Inverter generators take AC current, convert it to DC current and then "invert" it back to clean AC power that maintains a single phase, pure sine wave at the required voltage and frequency. Clean power is needed to operate sensitive equipment from a remote location. It reduces the possibility of interrupted service or damage to the equipment—particularly important on job sites where contractors rely on sophisticated equipment that must be charged and recharged. Housing surrounding the motor reduces the sound.
 "The ability for contractors to generate the power needed without sacrificing portability is a major shift in how generators are being used on job sites," says David Bush, generators marketing manager at Honda Power Equipment. "While some construction company owners still use two or three conventional generators to offer power at jobsites, the trend now is to have each worker use individual power sources, which offers greater flexibility."
Much smaller than traditional generators, inverter generators can typically be transported by a single person and can be located closer to the user.
Selecting the Right Inverter Generator
They key to selecting the right inverter generator is ensuring the unit will produce the power you need.  
Select a generator that can handle the maximum running watts and surge watts of the devices you want to power. Surge watts power the tool when starting up and can be significantly more than the power needed once the tool is up and running. Surge wattage is included in the generator model number as an industry standard. "Look at your tools with inductive motors to determine the surge watt ratings for the device," says Jake Thomas, director of global service operations for Generac. "Subtract the surge power rating for the device from the from the surge power rating for the portable generator. That's what you have to work with after that tool gets going." Website tools such as Generac's portable generator sizing calculator make it easy to determine the power you need.
Bush cautions against using low-cost generators that may not be voltage regulated. "Many tools now include electronic components to regulate and monitor use and performance," said Bush. "Contractors using low-cost generators may not realize damage is occurring to their tools until the damage is done." Service and support is another consideration when selecting a generator. You want a brand with a reliable service network.
According to Thomas, inverter generators are getting more powerful. "As competitors have entered the marketplace, the price per kilowatt has gone down and wattage has gone up." Thomas says that while they may not have enough power to run air compressors and table saws at the same time, inverter generators have gained acceptance among the trades, especially with finish carpenters.
In addition to power requirements, consider run time. Run time for fuel powered generators is usually expressed at a half load (50% capacity) or a quarter load (25% capacity) with a full tank.  If a 2000-watt generator has 8 hours run time at half load this means it can run for 8 hours with a 1000-watt load. A generator that offers 8 hours running time allows users to get through the day without interruption.
Open-frame inverter models such as the Generac 3500i0 are another option. They combine the open frame of a traditional generator with inverter technology.  These units are smaller and more condensed but can provide more power for the jobsite, with greater fuel efficiency and long run times. "This is the kind of unit we would see bolted into the back of a construction truck," says Thomas.
Inverter generator technology comes at a price. The manufacturer list price for the Generac iQ3500 is three times that of a traditional generator with similar power. Open frame inverter models fall between the two. "What you are paying for is sound reduction and power quality," said Thomas.
Generator Safety Features
To reduce the risk of carbon monoxide poisoning, some new portable inverter generators feature a built-in sensor that triggers an automatic shutoff if CO builds up to dangerous levels. Honda's CO-MINDER system detects when the CO level is at or exceeds 800 parts per million (ppm) at a given time, or an average of 400 ppm for 10 minutes, and triggers the generator to shut down automatically. 
When selecting an inverter generator for the jobsite, look for models that meet OSHA standards. Ground Fault Circuit Interrupter (GFCI) receptacles that shut off power when an electrical current is detected outside normal paths make it safer to plug in equipment.
Generator Accessories
If you need more power than one inverter generator can deliver, consider a second generator and use a parallel cable or kit to connect them.
Be sure that the inverter generator model you are using is compatible to the other generator you want to parallel.  Wheel kits are another option that can make transporting heavier inverter generators easier to transport.

Featured Inverter Generators for Construction Contractors
Honda EB2200i Industrial Series inverter generator features 2,220 watts of backup power and a 125V/20A GFCI receptacle. Running time is 8.1 hours on a 0.95 gallon of gas without the need for refueling. At a dry weight of 46.5 pounds, this unit can be hand carried to where it's needed on the jobsite. Super quiet operation, at approximately 57dB at rated load, makes the sound level of the about the same as a normal conversation. MSRP $1,259.
Honda EB2800i OFI Industrial Series inverter generator with an open frame and 2800 watts of power is a perfect match for light construction applications, providing reliable clean power for a variety of tools including small compressors, air circulation fans, large concrete drills, multiple hand tools, electric concrete vibrators, circular saws and battery chargers up to 2800 watts. At a dry weight of less than 68 pounds, the EB2800iportable generator is light enough for one person to load and unload from a truck, operate, and carry around the jobsite. MSRP $1,119.
Generac iQ3500 inverter generator delivers 3500 watts of power to run power tools.  In independent testing this unit was more than 5 dB(A) quieter than the Honda EU3000. PowerRush technology means 50% more starting capacity for tools. It offers a run time of 8.9 hours at 50% load. It weighs in at 109 pounds. MSRP $1,449.
Generac GP3500iO Open Frame Inverter Generator is a hybrid between a traditional generator and inverter delivering 3500 watts of power.  PowerRush technology delivers over 50 percent more starting capacity for tools and other motor-driven equipment. It offers a run time of 8 hours at 50% load and weighs in at 73 pounds. MSRP $789.
Join over 40,000 industry peers who receive construction industry news and trends each week. Subscribe to CONEXPO-CON/AGG 365.