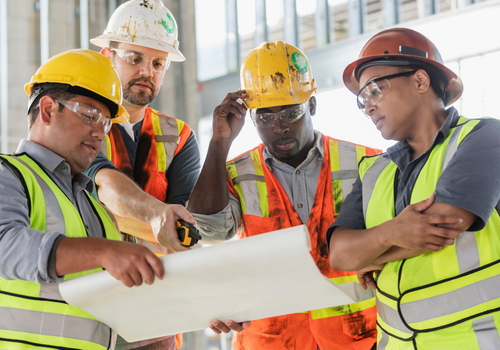 Research indicates companies that embrace and celebrate differences with diversity, equity, and inclusion initiatives create a more innovative, creative, and positive workplace, outperform their competitors, and even have higher profits. 
"Forbes's research reveals those employees with a high sense of belonging take 75 percent fewer sick days," notes Dwight Bailey, Founder and President of FirstServe Leaders, a full-service effective leadership development company committed to providing individuals and organizations with the experiences necessary to enhance leadership effectiveness.
"When employees feel excluded, they have a 50 percent higher rate of turnover."
Employee turnover starts the hiring process starts all over again and that incurs more time and expense, says Bruce Orr, Founder and Chief Data Scientist at ProNovos Construction Analytics. "You cannot keep tapping the same pools of resources because they are quickly dwindling."
"While the numbers justify implementing DE&I, there is another component that must be considered – the human element. Apart from it just being the right thing to do, DE&I is an opportunity to help others find upward mobility within our socioeconomic structure."
High-level participation
For companies to successfully implement or improve DE&I, Orr and Bailey both stress the importance of executives and high-level managers promoting DE&I initiatives. "Senior leaders set the experience – what employees deal with daily," says Bailey. "Therefore, there must be visible behavioral changes by leaders to back up what is being stated verbally concerning support for DE&I initiatives."
Orr says "because many managers do not like to be mandated to go to DE&I training, creative ways need to be developed to make management desire it. In the construction space, management is still predominantly white males. Without their involvement with DE&I, it is really hard to make forward progress. It is very, very important that management be involved and not feel like that they have to do it, but rather they want to because it will improve the company and its employees."
Be authentic
Bailey and Orr concur that it is essential for companies to incorporate DE&I principles in their policies, procedures, mission, and vision. "All human beings have bias," says Bailey. "Therefore, one can assume that there is bias present in the policies and procedures within any company. We always encourage leaders to review their policies, procedures, and values to remove bias and create an alignment between a company's culture and DE&I objectives."
Because DE&I can be divisive, companies are well-advised to "preface DE&I with a culture of caring because that is essentially what DE&I is doing," Orr adds. "It is about first trying to care for another human being, no matter their gender, race, background, and ethnicity.
"Regardless of any policies or procedures, if people don't care, nothing is going to happen. As Dwight likes to say: 'You can't mandate the heart.' When people are feeling like you are mandating them to do something related to DE&I, it doesn't go over well."
Orr and Bailey will dive deeper into the steps in how to effectively implement a successful diversity, equity, and inclusion program within construction during their full education session at CONEXPO-CON/AGG 2023 – Practical Tips for Diversifying Your Workforce.
About the speakers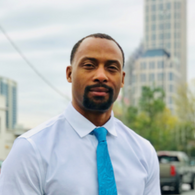 Bruce Orr founded ProNovos in 2012 with the sole mission of helping contractors embrace Business Intelligence best practices. With more than two decades in the analytical field, he previously held a number of analytics-related positions. Among them:  chief data officer for Citibank's Singapore operations, analytics director for software company Kronos and data warehouse manager for Procter & Gamble.
He is chair of the Diversity & Inclusion Committee for the Construction Financial Management Association (CFMA) – the only nonprofit organization dedicated to serving the educational needs of today's construction financial professionals.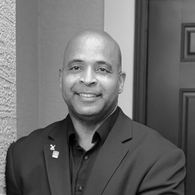 During the last 40 years, Dwight Bailey has held numerous leadership roles requiring coaching and training. He has 20 years of military service in the U.S. Army with worldwide assignments and 18 years in the financial services industry. These positions required the utilization of extensive leadership coaching, training, and counseling competencies.
He has experience in group and individual coaching, as well as online and in-person facilitation of various leadership topics, ranging from developing leadership competencies to more in-depth neuroscience concepts that facilitate culture and personal change.
With 150 sessions, CONEXPO-CON/AGG's comprehensive education program is the leading source for contractors, business owners, construction material producers, and end-users to obtain cutting-edge, timely, and actionable information for today's challenging economy and a changing and global industry. Click here for more information.
Read Next
M Luis Construction on the Importance Culture, Family, Safety, and Diversity
Tips to Retain Good Workers: Lay the Groundwork for Honest Employee Feedback 
Jimmy Starbuck Talks Staff Acknowledgement and Company Culture