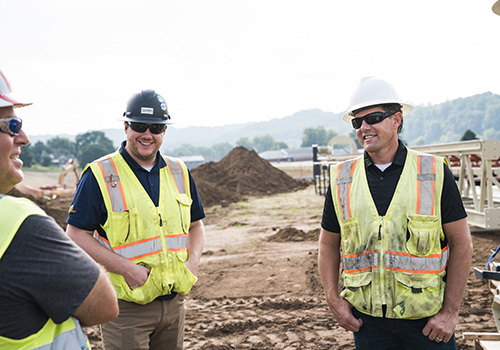 How many social media platforms exist? Counts vary but generally exceed 100. How do you choose where to post and what to post? Keaton Turner, CEO of Turner Mining Group, says his company chose LinkedIn, Facebook and Instagram for most social media posts. Why those? "I went where the attention was." He also looked at TikTok but said "while that venue has lots of eyeballs on it, it doesn't have the traction of Instagram and LinkedIn."
Tracy Parker, director of marketing for Veit, says "we use everything."
While not literally true, Veit does put a lot of resources in managing a broad range of social media. That said, they do have favorites and specific ways of using each. "Facebook is good for family and friends and has good local appeal," says Parker. "Instagram is similar but with a slightly younger, more global audience with more interest in the industries we serve."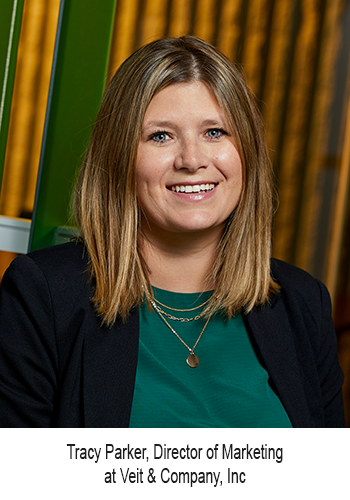 Veit's many areas of work include demolition, foundations, earthwork, disposal and utility installation and repair. LinkedIn is the platform they've been on the longest and it has the greatest number of followers; "We use it mostly for business topics." They use TikTok but because they have a business account, there are limitations on what they can post, particularly regarding the use of music in their videos. YouTube is a repository for their videos; "We don't produce much specifically for YouTube but pretty much all our videos from other platforms can be found there."
Turner says he varies his approach in part to match the platform. "We're more playful on Facebook and Instagram than on LinkedIn. We use TikTok as an awareness tool for dirt and mining industries among that audience. Regardless of the platform, we're looking for recruits, not customers." He says LinkedIn is especially good for finding mid-level management and higher. Turner Mining Group has hired several staff members, including vice presidents, through LinkedIn.
Founded in 2016, Turner Mining Group has evolved from a start-up into a mature company deeply immersed in its growth stage. Their use of social media has changed to keep pace with that. "We started as more of a bro culture. We are now a value-based company with people at the heart of our story."
Risks and rewards
Turner says social media represent a double-edged sword. "You get to recognize employees and those employees share your posts with friends and family." This builds awareness for the company and its culture, "but your competitors see those posts, too, and may try to recruit your workers."
He also says social media users tend to be a younger demographic, "and a big problem with younger generations is they tend to lack patience and they require instant gratification." Citing the record numbers of employees quitting their jobs in August 2021, he says, "I wonder how many of those also changed boyfriends or girlfriends or cars or residences or other things in their lives." He says it's not that many of those workers were so eager to advance their careers as that many of them were simply exhibiting the restlessness of their generation.
Then there's the risk of having posts gather unwanted attention and criticism. "Anything you put out there can and will be scrutinized," says Parker. "Think before you post."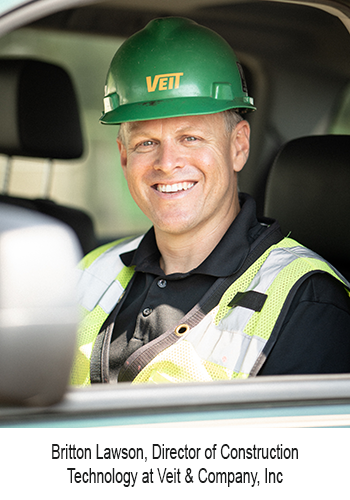 Britton Lawson, Director of Construction Technology with Veit, says as for dealing with social media trolls and critics, "They're out there. You'll get keyboard warriors. That's all they have to do but you can't let them stop you from posting."
Employees will sometimes react with alarm at a post: "You can't put that out there! Our competitors will see it." Parker's response? "They already know. They do drive-bys of our sites. Besides, someone is always taking photos or videos of everything you do and can easily post and share that information." Parker says Turner Mining Group makes a point of showing off new equipment on social media just for the impact it will have on competitors, as well as on customers. Lawson says that while competitors see your posts, "customers see them, too. And even if competitors see what you're doing, they likely can't immediately emulate it. There's a runway of implementation."
 Social media best practices
"There's a lot of science behind social media," says Parker, "but a lot of what clicks seems haphazard and random." The key is not perfect content but content that is real, content that is authentic. And then post regularly. Encourage your employees to post about their work and your company.
Lawson points out that most people seeing your posts are doing so on their own time. "This work is their passion. These people are your audience, your potential customers and possibly your future employees."
Turner says that when he started Turner Mining Group in 2016, he noted how few mining companies used social media. "We saw this as a failure to make mining sexy, to make it appealing to a younger audience, and we set about to change that at least with regards to our firm." At the same time, he was aware of the risk of misrepresenting the work. "At their core, mining and earthmoving are dirty jobs, often with long hours, occasionally with time away from home. Don't oversell it. Don't paint it too rosy. Be honest in your presentation of the job, especially when recruiting on social media." His three top tips for using social media?
Don't overcomplicate your social media strategy or its messages. Keep it simple and honest. This approach appeals to both customers and employees, both existing and potential.


Be willing to be a little vulnerable. You can take pride in your company's competencies and proficiencies while still communicating at a personal level.


Be diligent and regular: "Repeat the process."
Lawson encourages others to see social media as not only an opportunity to blow your own horn, but also to listen to and learn from the tunes played by others. "Social media make a big world small," he says. "While it gives you an opportunity to express yourself, it also gives you the opportunity to benefit from others' expressions of themselves. You can gain insights and become aware of new processes by observing what others do."
Read Next
Ken White Construction uses social media to reshape third generation business