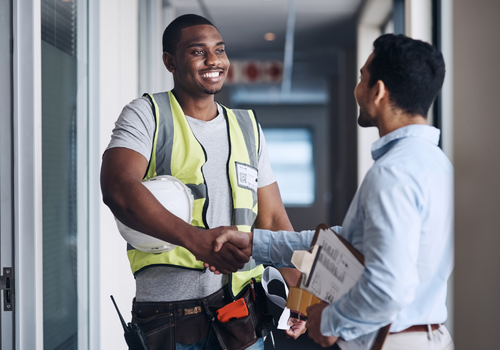 Creating strong relationships helps build a better foundation for business and professional growth and increased success. The ability to effectively build relationships can be learned just like any other skill, maintains Jennifer Todd, President of LMS General Contractors, a woman-owned firm specializing in full-service demolition, disaster recovery, and environmental services.
In her session to be presented at CONEXPO-CON/AGG 2023, Todd will focus on learning how to establish business and professional relationships that grow your business. "Relationships are the vehicle to success. The construction industry is centered around people. To be successful in this space, you must establish and make the connections."
She was generous enough to give us a tease as to the content she will be sharing at the 2023 show, including the best tips and strategies on how to build relationships that will give your business a competitive edge and achieve your goals.
Focus on quality, not quantity
Often, people are focused on acquiring too many relationships, Todd points out. "We need to be strategic about our professional goals and seek out mutually beneficial relationships."
"Building relationships is like fishing. You want to be very deliberate in what you are going after. You don't want to hook everything."
"When we talk about the engineering and construction space, it's about getting the project. When a repeat client hires LMS to perform asbestos remediation, for example, it's not because we're the cheapest. We've established a relationship whereby they trust us to provide the services in the manner promised. Every job completed for them strengthens my relationship with the client and the individuals we're working directly with."
Todd stresses that to be an effective relationship builder, one first must be a good listener in order to be able to ask the right questions.
Importance of an online relationship building
Having an online presence has greatly helped LMS thrive and afforded me many opportunities that would normally be out of reach.
"I have been able to get in front of people that weren't previously accessible to me. Regularly showing up and providing value online creates trust. People reach out to me to appear on their podcasts or book me for speaking events. This builds my credibility and enables me to share information about my company and its services."
"The great thing about meeting others online is that you build familiarity and can connect with anyone around the world. Some of my most beneficial connections to my business have been from people that I have never physically met."
Business and professional growth and increased success is not just about lead generations or buying fancy CRM software, asserts Todd. "While technology is essential, it is really about making a personal connection. You want to work with people who value you and the services you offer."
Creating relationships with the right people allows you to build your brand, land top projects, and boost your profit margins, she explains. "I will be diving into making the right connections and breakdown how your network is your net worth during my education session".
Don't miss attending this session if you want to get your company on the right path ton building strong and effective business relationships. 
About the speaker
Todd has been in the construction industry for 15 years, and her company, LMS General Contractors, for nine years. Over time, she has learned that "to be successful, you need to put yourself out there, even if it's only virtually. You want people touting your name and business when you're not in the room."
She is excited to be a presenter at CONEXPO-CON/AGG's comprehensive education program – the leading source for contractors, business owners, construction material producers, and end-users to obtain cutting-edge information for today's challenging economy and business model. Click here for more information.
Read Next
A Good Succession Plan Will Help Protect Your Construction Business From Future Threats
Secrets for Recruiting and Retaining Top Talent at Every Level 
How to Win Government Contracts and Build the Right Relationships