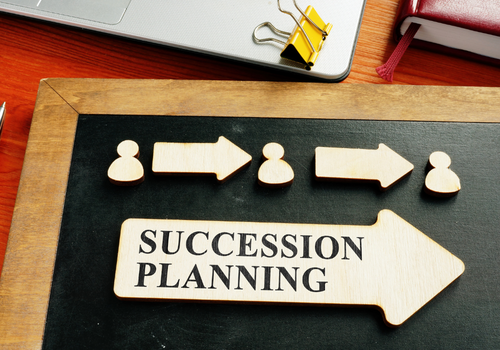 Construction is a risky business where passionate entrepreneurs often find success. A lot of focus is on completing the projects at hand, while less time is spent on creating a sustainable business that will survive beyond the life of the current business owners. "Just 30% of family-owned construction companies continue beyond the second generation," says Tony Ivener, a Certified Public Accountant (CPA), founder and managing shareholder of Ivener Management Group (IMG). "Just 20% survive through the third generation."
Working with construction companies throughout his entire career, Ivener has developed a passion and process to help construction company leaders successfully transition their business to the next generation of management or ownership.
Procrastination is the enemy of succession plans. "It's not a question of if, it's when, you will be faced with a triggering event such a retirement, death, or disability," says Ivener, who will be sharing his expertise in a live educational session at CONEXPO-CON/AGG 2023.
"The more time you have, the better chance you have to succeed," says Ivener. "If you have to do something in a panic, your company will be worth less."
A succession plan is an investment in the future of your business
Succession Planning for the Construction Industry will cover some of the goals and objectives of succession planning and how they can dramatically impact outcomes. A succession plan details how you plan to transfer ownership, and to whom – whether that's family, employees, or a third party.
"Every company is different," says Ivener. "One owner may want to remain involved in the company, another may want to walk away completely. Still another owner may be concerned about maintaining family harmony."
When working with clients, Ivener will typically walk through the various options for business owners and have them pre-experience how each will achieve their goals and objectives. 
While there is no one path to successful succession and continuity planning, Ivener will review some of the techniques to ensure a successful succession plan such as:
Identifying, recruiting, and retaining talent to manage your company
Optimizing liquidity, understanding leverage, and managing tax impacts
Examining the financial impact on your business relating to various succession strategies
Maximizing the company value in transactions.
"It's important to work with someone who understands the nuances of the construction industry," says Ivener. "We understand the debt that can be required and the importance of cash flow to a transfer of ownership. We know how banks and surety companies will look at the cash flow, working capital, and profitability of a construction company."
Don't miss attending this session if you want to get our company on the path to creating a succession plan and future-proofing the business.
Top 5 reasons your construction firm needs a succession and continuity plan
Why is it essential that your construction business needs a succession plan? 
1. Protect your business and family due to retirement, death, or disability, and make sure that your company not only survives but thrives.
2. Ensure stability for employees through a transition
3. Maximize the value and opportunities of your business
4. Allow time to train the new leadership team
5. Ensure the business has and maintains the necessary cash flow to fund a buyout or sale.
About the speaker
Tony Ivener has more than 30 years of experience specializing in management succession planning, ownership transfer, tax advisory, and financial consulting within the construction industry. His company Ivener Management Group works with contractors across the United States.
Ivener has been a regularly featured speaker for numerous construction industry organizations including the Association of General Contractors (AGC) and the Construction Financial Management Association (CFMA) as well as the American Institute of CPAs (AICPA).
CONEXPO-CON/AGG's comprehensive education program is the leading source for contractors, business owners, construction material producers, and end-users to obtain cutting-edge information for today's challenging economy and business model. Click here for more information.
Read Next
Secrets for Recruiting and Retaining Top Talent at Every Level 
Construction Business Succession Planning Advice for 2022 
Assure the Successful Continuation of Your Family Construction Business