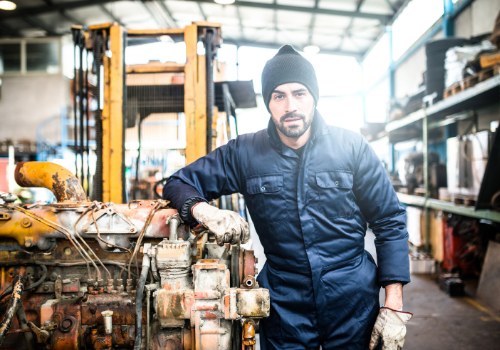 The biggest problem with contractors may be not having a construction business plan. The second biggest problem may be paying very little attention to it.
"Most people see a business plan as a means to an end -- to raise capital," says Dave Lavinsky, president of Growthink, a strategic advisory and investment banking firm. "Other business owners and companies use it as a road map for their business."
"There are very few companies that really do business planning right," says Brian Moore, principal and strategy practice leader with FMI, a management consulting and investment banking firm focused on construction. "It requires a lot of time and effort, but for those that do, it really helps guide their business."
What investment firms are looking for in your construction business plan

"I am less interested in the format that you use. I am interested to see if you really spent the time to think about what you will do differently, and what you are going to do to improve business," says Moore. Above all he wants to see clarity of market. "Know what slice of the market you are going after, your key point of differentiation, and how you will beat the competition."
Lavinsky agrees. "There is one question that needs to be answered and that is why are you uniquely qualified to succeed?" If you have unique qualifications it is going to make it a lot easier to raise capital and execute your plan.

Lavinsky likes to see a management team with a track record of success in the construction industry. "If you have no track record of success, that doesn't have to be the end of it," says Lavinsky. "Think about who you can hire or partner with to give your firm credibility with lenders and investors." 
According to Lavinsky, financials need to make sense, and the assumptions on which you base the financials should be well reasoned. Is the amount of money you are raising in line? Is your timeline reasonable? These are some of the factors that investors will look at to evaluate the risk of an investment.
How to ensure your business plan becomes a roadmap
Lavinsky and Moore agree that construction firms should take a deep dive into their business plans annually. But plans also need to be reviewed regularly.
"You should pull it out quarterly to assess whether your assumptions are coming true," says Moore. "Ask yourself if you need to modify the plan." Management should be looking at the business plan monthly to see if they are guiding the ship correctly."
"Look at the plan at least once a month or every quarter to see if you are on track to meet your goals," says Lavinsky.
"I see a lot of business plans that are so generic in nature," adds Moore. "They add a little to last year's forecast, they copy and paste and change some words around. They aren't really digging into how their market and business is changing."
How a business plan could help you now
Most segments of the construction industry are currently experiencing a slowdown. With that in mind, Moore encourages construction firms to pay attention to the fundamentals in their business.
"When you had a few good years it's really easy to get lax in processes, it's easy to get lax in intensity and profitability" says Moore. "If you see margins eroding and increasing competitiveness, focus on profitability and be more selective in the work you are pursuing."
Moore has observed that due to COVID-19 and social distancing, a lot of construction firms did not invest in employee development and training in 2020. "You have to develop your people or it will come back and hurt you in a few years," says Moore. "You have to think ahead."
 In a tough market it's important to consider diversification strategies. "We're seeing a lot of that today," says Moore. Your business plan can help you evaluate your opportunities.
A number of forecasts and reports such as the FMI Heavy Civil Construction Index can provide information that offers a sense of what is driving the market. Contractors can look at the index and ask themselves how they might apply what is happening nationally into their thinking about their local market. The Index can be reassurance that what they are seeing in their company is also happening elsewhere, or it may be an early warning signal if they are not experiencing the same trend.
Scenario planning
In 2020, construction companies had to deal with a very uncertain environment due to COVID-19 shutdowns.  For this situation, FMI advised clients to use scenario planning.  The idea is to have a base case plan, a worse case plan and a more positive scenario plan. "It allows you take emotion out of the decision," says Moore. "After the last recession, CEOs told us they generally made the right decision, but often made it too late."
Keep your vision in mind
As you go through the process of business planning, it's also important to think about the long term: How does the current business plan support the long-term vision of the company? A vision statement succinctly describes the goals of your construction business.  Moore also sees value in developing a strategic plan for a three-to-five-year time frame. "A business plan is great but if you don't tie it to a longer-term strategy, gains can really just be incremental in nature."
Create your business plan
Business plans can be created by your management team or you can hire a consulting firm to assist you.  "A lot of construction folks are great at construction; they are not great at writing a 20-page document and pouring over financials," says Lavinsky. Consider what is the best use of your time and your skill set." Growthink offers a free construction business plan template to help you get the process started.

Subscribe to the CONEXPO-CON/AGG weekly newsletter to receive more insightful stories like this.