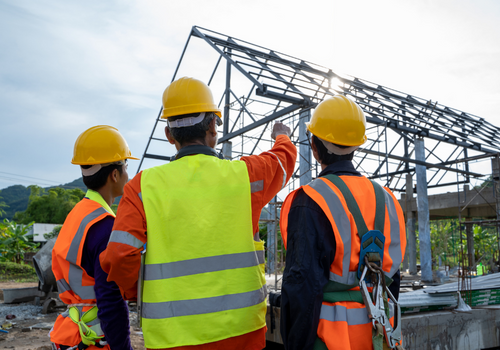 A lot of managers in the construction industry climbed through the ranks. They started as great "workers," which led company leaders to assume they would also be great "bosses." But that is rarely the case. Being a great manager, much less a great leader, requires certain skills, instincts, and training. Nobody becomes a great manager by default.
Bart Gragg knows this all too well, as the creator of Blue Collar University, a training and development organization for managers in a variety of blue-collar fields. The curriculum is based on many years of Gragg "not getting it right," as he likes to put it.
"When I grew into the role of a manager, I didn't get it right at first because I was never properly trained," Gragg relates. "I had to try and figure it out, learn and watch, and then try to figure it out some more. Managing is a lifelong learning process. Just like with any other trade, you must continually work at it."
Traits managers must have today
"I've had the fortune of working with some really good, out-of-the-box managers, along with some who weren't so good," Gragg relates. "Through it all, I've come to understand how the really successful managers project themselves and lead other people."
Training managers to become better leaders offers two benefits. First, it helps improve manager performance. Secondly, better manager performance leads to better employee performance. Gragg jokes that another good seminar topic could be entitled, "It's not that I don't want to work, it's that I don't want to work for a jerk."
"Companies can come up will all sorts of reasons why 'nobody wants to work these days,'" Gragg says. "I've never heard leadership mention 'having a bad manager' as one of those reasons. But that is a problem because people always talk about their manager as a key reason for their decision to leave or stay. This can be a problem, especially in blue-collar industries where there can be a perception of having boot camp-style management."
Therefore, it is so important for companies and managers to constantly be thinking about how their employees are engaged. A great example relates to the critical topic of safety.
"What should safety really mean to a manager?" Gragg asks. "There are three common answers:
1. Leadership must walk the talk
2. Provide a safe place to work
3. Provide good training and PPE.
Those are all valid. But the real answer is how a leader makes a workplace safe enough that everyone feels comfortable coming to them to point out a problem. That's more of a cultural thing, as opposed to just physical safety. The old-school approach to management is about workers only being encouraged to bring solutions to a manager. But it also needs to be about bringing problems to a manager."
Gragg is eager to offer more insights like these to construction industry leaders in his one-hour educational session, I'm a Manager, Now What?, which is being offered twice at the 2023 CONEXPO-CON/AGG show.
Gragg says anybody who manages people at any level will benefit from attending.
"I'm also hopeful that company executives will attend my session," Gragg adds. "It's just as imperative that they hear this information too. Then they'll be able to take a fresh look at their frontline managers and say, 'Aha, I see what's going on here.'"
About the speaker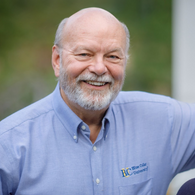 Bart Gragg is making his return to CONEXPO-CON/AGG 2023 after putting on a hugely successful performance in 2020. Gragg was ranked in the top 10 among all speakers based on a number of attendees and attendee feedback.
"We had a huge crowd and got really good feedback," Gragg says. "We tried going through 11 traits, but it was a bit too much to tackle in an hour. So this time we're focusing on the top seven."
Before becoming a blue-collar management trainer, Gragg's early career was spent in the demolition and dismantling segment of the construction industry. He also spent time as a manager in the oil and refinery repair business. Eventually he became a consultant for oil and gas exploration on drilling rigs. Today he is a sought-after author, speaker, and trainer across several blue-collar industries, mainly construction.
Gragg holds the OHST (Occupational Hygiene and Safety Technician) certificate and is a Certified Executive One Page Business Plan consultant. Most of all, he holds a coveted master's degree from the school of hard knocks, a trait he shares with many of the construction industry professionals he looks forward to speaking with at CONEXPO-CON/AGG 2023.
With 150 sessions, CONEXPO-CON/AGG's comprehensive education program is the leading source for contractors, business owners, construction material producers, and end-users to obtain cutting-edge, timely, and actionable information for today's challenging economy and a changing and global industry. Click here for more information.
Read Next
Managing Construction Crews: 5 Characteristics of Great Leaders
How to Become a Construction Leader Worth Following