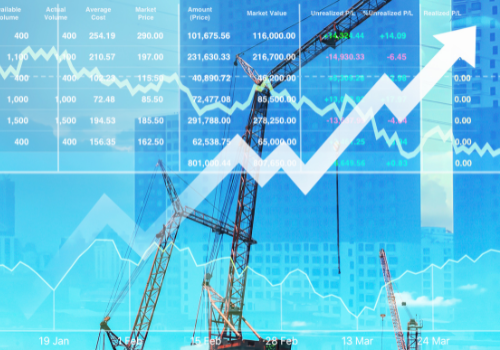 The global economy is rough right now and the numbers support that. To uncover tips about how to find success in the current economic landscape, we spoke with Michael McLin, Managing Director of Maxim Consulting Group, a consulting and business management service exclusively focused on the construction industry. McLin shares insights on the challenges he sees in the construction market and as well as tips on business management given the challenges that everyone in the construction industry is facing.
Higher prices
It is no secret that inflation is soaring right now. Given the circumstances, McLin expects it to subside in the third or fourth quarter of this year. That's a good thing, right? Maybe. "The Fed tries to control inflation by raising interest rates. If they raise rates too high too fast, it will almost certainly trigger a recession" says McLin.
The big concern with inflation is that "everyone is paying more for everything." This creates havoc in the supply chain which has already been damaged for a while due to COVID-19 and the conflict between Russia and Ukraine, especially since these two countries are large suppliers of a number of key resources for the industry, including iron, aluminum, and copper.
Then there's the question of whether recent price increases by contractors will be sustainable when the economy softens. "Margins were compressed and competition was keen before COVID," says McLin. "Many contractors used COVID to justify price increases and protect their margins. In a market with high demand for construction services, that worked. But it remains to be seen if higher prices, and the higher margins they provide, will hold up when the market softens, as it inevitably will."
Higher prices also complicate the labor shortage. Employees are feeling the pinch. They're demanding higher wages, and not the typical 3 percent cost of living adjustment annual raises. "They're seeking 8 to 25 percent increases." Similarly, potential employees won't settle for wages that would have been acceptable just a few years ago, further complicating the hiring market for employers.
Labor shortage
There are over 500,000 open positions in the construction job market right now. Employers simply cannot find enough qualified workers to fill all the open slots or even create a meaningful reduction in open positions. Yet, social media is full of stories of well-qualified workers who cannot secure jobs. How can both conditions exist simultaneously? "It's a perplexing job market," says McLin, "with no easy or apparent answers."
Moreover, both existing staff and potential new hires are demanding flexible work environments that include remote and work-from-home options. Companies are responding but McLin warns that these features must be consistently applied and universally available within a company to prevent resentment and internal opposition. "But how do you provide a work-from-home option to an equipment operator? The simple answer is, you can't. This makes construction less appealing to new hires, especially younger workers, and drives them further from an industry that already had an image problem in the labor marketplace while also sending current employees on a search for a job that has these benefits."
3 business management tips to help in tough economic times 
Given what we've just learned, here are McLin's three main tips for business management in this tough economic environment.
1. Have a proactive review of compensation and make changes as needed, followed by price adjustments as required. "Compensation is the entire package, including the work environment, and includes such things as autonomy, which is key to job satisfaction. No one enjoys being over-managed."
2. Have a strong balance sheet and reduce debt. This provides stability to the company while also dramatically reducing stress for owners and personnel.
3. Manage future financial risk with futures contracts, insurance agreements, and guaranteed buys. The latter tells suppliers you are committing to certain volumes of purchasing in a specific period. This provides predictability and helps control costs for both customers and suppliers. As for equipment acquisition, "It's always worth considering upgrading equipment. Lead times are long so this requires careful planning and close cooperation with the dealer."
McLin's shares that people are suffering from change fatigue. There are so many changes coming so fast that people are wary of it all and long for more stable times. "That's understandable, but there's no indication that the rate of change will decrease anytime soon. If anything, it may accelerate further." Be prepared, we may be in for a wild ride.
Read Next
Mississippi Contractor Turns To Millennials And Gen Z To Resolve Labor Shortage