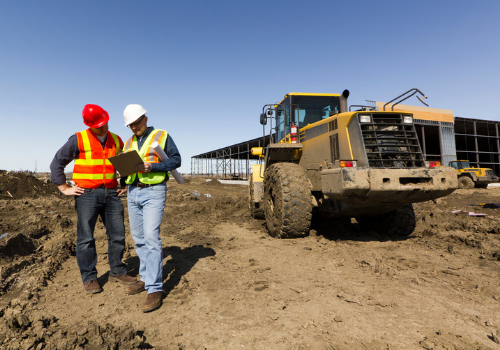 Taking the time to plan upfront almost always increases the odds of pulling off a successful project. The secret, though, is making sure the planning process is actually effective.
First recognize that there are two types of planning: strategic planning and tactical planning.
Strategic planning addresses the "what" — as in "what do we want to accomplish?" Strategic planning and goals often vary slightly depending on the viewpoint of the individual, department or subcontractor.
For example, the company president's strategic goal might be to "complete all projects on time and within budget, while earning high client satisfaction scores." The project manager's strategic goal could be to "complete a specific project by a certain date and within budget." Then, the accounting department's goal might be to "ensure submission of all pay requests within 45 days, and close out projects within 120 days."
"While slightly different, all of the strategic goals within an organization typically work together," says Peggy Newquist, a principal and co-owner at Constructing Opportunity LLC. "If the project manager doesn't complete his or her goal, the accounting department can't complete its goal. Then, it's unlikely that client satisfaction scores will be high, so it's unlikely that the president will achieve his or her goals. All of these goals have to work together to make it happen."
This leads us to the next type of planning. Tactical planning focuses on the "how and who" — as in "how are we going to accomplish our goals" and "who is going to do what?" A strategic goal is typically handed to an individual by someone else, such as the individual's manager. Then it is up to that individual, perhaps as part of a team, to develop a tactical plan for getting the job done to meet the goal.
7 elements of tactical planning
Newquist is a big fan of the book, "The Discipline of Getting Things Done." The book describes seven key elements of tactical planning and execution. A construction engineer by trade, Newquist relates concepts from that book to her own experience of managing capital improvement projects for the Federal Reserve in Chicago and Detroit.
1. Know your people and your business. Newquist had a group of six project managers. "It was incumbent upon me to understand who was good at what," she relates. Some projects were security enhancements, and others were renovation-type projects. Some projects were time-sensitive, and some were attached to high-maintenance clients. Newquist had to determine which skills and personalities were best suited to those different circumstances.
In addition to knowing their people, good project planners also know their business. Planning conversations commonly include a discussion about human resources, i.e. where are we going to find enough workers, electrical subcontractors, etc.? Bigger-picture conversations should also happen regarding supply chains.
It's also important to understand the business from not only the project management side, but also the financial side. Project managers know how to build things, but do they really understand the financial impact of a change order? Having the ability to see a project from different angles can help people become better project managers.
2. Insist on realism. It may seem obvious, but there are always people who are overly optimistic. That often leads to overpromising and underdelivering. "It has to be OK to be truthful about things like deadlines and budgets," Newquist says. Successful project managers insist on realism from employees, subcontractors and suppliers.
3. Set clear goals and priorities. When an entire team can understand what the goals and priorities are — and why — everyone can remain focused, positive and productive.
Newquist says she would often gather various support departments to meet with her project management team, including the project accountant, procurement specialist and contract administrator. "None of those people worked for me, yet they supported my team," Newquist relates. "We wanted to make sure that our priorities were understood by them. Each of their individual departments had its own plan. But if their plans and our plan didn't mesh, we couldn't reach our goals."
4. Follow through. Newquist stated her checkpoints right on her project plan, i.e. time when the entire team would meet, and when individual teams were supposed to meet. That kind of visibility helps establish accountability, and accountability leads to better project execution.
5. Reward the doers. Newquist says she always had a monthly team lunch scheduled on her plan so she wouldn't forget. "It's very important today for people to know that their leaders value their contributions," Newquist says.
6. Expand people's capabilities. When Newquist had an employee who was doing a great job and had the opportunity to grow, she gave the employee some challenging assignments when she did her project planning. Newquist also teamed people up on occasion to help cross-train. By committing to this upfront and making it part of her planning,  was able to ensure that everyone followed through to make it happen.
7. Know yourself. Some people are highly organized, and some are not. That's OK. Just recognize your limitations so you give yourself the necessary time to conduct appropriate project planning. Then commit to it.
Solving problems through root cause analysis
Good project planners also commit to fixing gaps in communication and other processes so the same mistakes don't repeat themselves. Newquist emphasizes the importance of an exercise called "root cause analysis."
"This exercise really doesn't have to take that long … maybe 30 minutes," Newquist points out. "We also refer to it as the 'toddler exercise' because you keep asking 'why' over and over. Then you can get to the bottom of things, the root cause, and determine if it's an anomaly or something recurring that can be fixed by adjusting your process. If it's something in your process that needs to be adjusted, you can put that upfront on the next project."
For example, a building project nearly fell apart because you were short 40 sheets of drywall.
Why? 40 sheets of drywall went missing from the jobsite.
Why? The storage area wasn't locked one evening.
Why? The foreman thought he had locked it up, but he hadn't.
What kind of standard process could be put in place to help ensure that the foreman always locks up the storage area? It could be something as simple as an end-of-day checklist.
Whatever you discover after incessantly asking "why" like a toddler, chances are that you will get to the root cause of a problem. Then you can prevent it from becoming a problem again. That's a big step forward in your project planning process. It doesn't necessarily require a lot of time, just a commitment — as is the case with good upfront project planning in general.
This article is based on a presentation given by Peggy Newquist at CONEXPO-CON/AGG 2020. Newquist is a principal and co-owner at Constructing Opportunity LLC, an organization that provides leadership development, mentoring and people skills training with emphasis on gender diversity in the construction industry. Visit ConstructingOpportunity.com for more information.
Join more than 40,000 industry peers who receive construction industry news and trends each week. Subscribe to CONEXPO-CON/AGG 365.