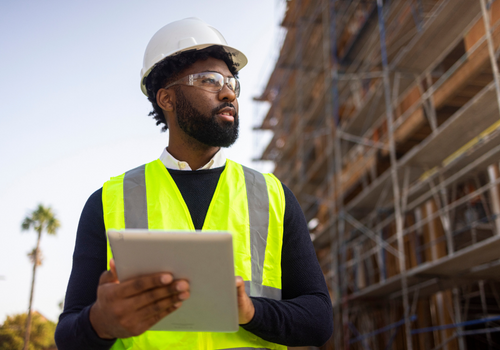 Benchmarking can help companies reduce costs, set clearer business goals, and increase overall efficiency and effectiveness.
Any discussion about a construction company's efforts to identify internal opportunities for improvement and increased profitability needs to include the Construction Financial Management Association's Financial Benchmarker, stresses Steve Freinberg, Principal at Clearview Group. Headquartered in Owings Mills, MD, the firm provides CPA and management consulting services to private and public sector clients of all sizes across the nation.
An online resource, the Financial Benchmarker enables a construction company or CPA firm to compare financial performance against the rest of the industry.
The Construction Financial Management Association (CFMA) is dedicated to serving the needs of construction financial managers and their service providers through the power of education, networking, and information.
Freinberg, along with Justin Adams, Regional Controller at Granite Construction, will be presenting the Benchmarking - How Does Your Company Compare education session at the upcoming CONEXPO-CON/AGG.
Vital importance
"This education session will demonstrate the vital importance of benchmarking and serve to introduce attendees to CFMA's Financial Benchmarker's suite of products," Freinberg says. "We will identify the key ratios of financial performance, plus provide a snapshot of the prior year Benchmarker results.
"In addition, Justin and I will explain how to tailor your company's action plan once you have identified potential areas of improvement through the use of benchmarking your company's data."
It is important for construction financial professionals to learn about benchmarking and how to employ it, emphasizes Freinberg. "The Financial Benchmarker is for construction financial professionals who need to evaluate their company's performance and report on how it compares with the industry regarding key ratios and interpretive commentary on liquidity, profitability, leverage, and efficiency.
"General contractors can use the Benchmarker as a prequalification tool for subcontractors, surety, and insurance. CPA firms can use this information to assist clients by providing value-added services in examining a client's financial standing."
The Benchmarker can also analyze with an interactive, side-by-side comparison of a company's financials versus the industry benchmarks, he adds.
Financial ratios
"The usefulness of financial ratios is increased as individual ratios are compared with each other over time," Freinberg points out. "For instance, an analysis that explains a change in the current ratio over the past two years will be more useful than an explanation of the variance between that company's current ratio and a published industry average current ratio.
"The use of financial ratios can be an excellent tool in financial analysis. However, mere comparison to industry averages may have limited value."
The primary benefit of financial ratio analysis lies in determining the cause of changes in ratios over time, he notes. Industry averages of various ratios can be useful as a beginning benchmark for comparison purposes and as an indication of industry competition.
About the speakers
Steve Freinberg, who joined Clearview Group in 2016, has become a key member of the firm's Assurance & Advisory leadership team. He has more than 12 years of experience providing assurance services and technical accounting expertise for public and private companies and nonprofit organizations.
Steve is actively involved with CFMA and the Construction Management Association of America (CMAA) and frequently speaks on topics involved with accounting, management, and technology. He serves as a board member of the Maryland Chapter of CFMA and is the current Chair of CFMA's Financial Benchmarker Committee.
Justin Adams, CCIFP, MBA, ME, is a Regional Controller at Granite Construction. With the company for 29 years, he has been involved in nearly every aspect of its operations.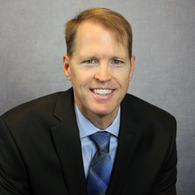 Adams holds a Bachelor of Science in Construction Management, a Master's in Business Administration, and a Master's in Systems Engineering. He served as president of a local CFMA Chapter as well as on national committees. He is an active participant in CFMA National's Construction Financial Benchmarker Committee.
Read Next
2023 Construction Economic Forecast