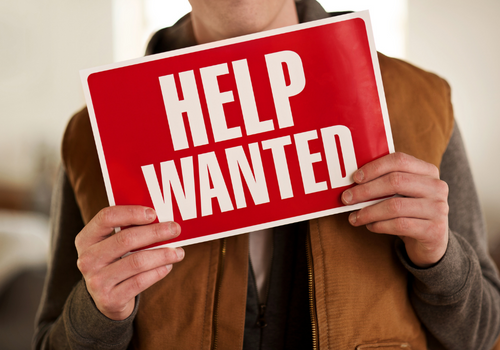 The labor shortage in the construction industry, combined with the challenge of finding new employees and keeping current ones, has led companies to look for ways to address these issues. An emerging trend is the use of task automation. This is the application of modern technology to minimize or eliminate the need for human involvement in order to complete a task.
In addition to alleviating labor and skills shortages, task automation can make everything from machine operation to estimating to other standard construction processes faster, more efficient, and easier with fewer people.
With the adoption of task automation there are different steps that construction companies no longer need to take, which saves them time and money, says Cameron Clark, Earthmoving Industry Director, Civil Infrastructure Solutions Division, at Trimble.
By way of example, he notes that task automation reduces a company's reliance on other companies for work it would typically contract out. It also eliminates the problem of contracting out work and then having to wait for that work to get done because the contractor does not have the manpower available.
"People in the construction industry understand that machine control technology increases an operator's productivity and accuracy but may not know there are different levels to this technology," observes Clark. "What is not as well understood is the ability of task automation to enable lesser-skilled people to be a lot more productive and to make experienced workers even better."
Clark will be leading the Alleviating Worker Shortage with Task Automation education session at CONEXPO-CON/AGG. Also on the panel are Matt Eklund, PE, GPS Program Manager at Sukut Construction, Ryan Edwards, President of Edwards Construction Group, and Brandon Reeves, Field Manager at Gill-Reeves Company.
Thinking differently
The mindset within construction about adopting new technology is changing, observes  Clark. More and more companies are understanding that technology has to be adopted just to stay current. Moreover, technology – because of its competitive advantages – has become a key driver for business growth and success.
"Suppose you are a small contractor competing for a job company against companies that have grade control," says Clark. "Those companies will have lower costs which means they can make a lower bid. That makes it difficult to win the job as your costs are higher."
He says there will not be a lot of PowerPoint presentations during the education session. "Instead, we are just going to tee it up and talk through real examples. It will be an opportunity for discussions and sharing of how task automation works and how it is being used.
Clark has done two previous education sessions at CONEXPO-CON/AGG and has been an attendee at sessions as well.
"There are so many different topics to choose from," he says. "Not only do you listen to the content providers, but you can also ask questions. Often, the audience will feed on itself, creating a dialogue among like-minded individuals that want to learn and share how they do things."
About the speakers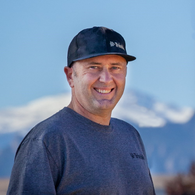 Cameron Clark, who has a family background in construction and has grown up around construction his entire life, has been with Trimble for 22 years. During this time, he has worked in differing roles, including application specialist, product support, and product management. As earthmoving industry director for Trimble's Civil Infrastructure Solutions Division, he is responsible for its Machine Control solutions, including the strategy for the company's journey to autonomy in the earthmoving industry and how it gets there through task automation, operator assistance, and safety.
The division provides solutions and services to help maximize digital technologies and the data they produce across entire project lifecycles. 
Matt Eklund, PE, is the GPS Program Manager at Sukut Construction. The company is a heavy civil general engineering contractor with more than 50 years of award-winning performance on residential, landfill, renewable energy, major dams, and public works projects.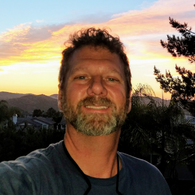 In his position, Eklund manages the team responsible for surveying, automated machine control, drone mapping, and other construction innovative technologies. He is a Registered Civil Engineer in California and holds a Certificate of GPS Technologies from UC Riverside.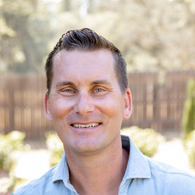 Ryan Edwards is President of Edwards Construction Group, a third-generation general contracting company, and president of engineering at Riskas-Edwards, a robotic and autonomous solutions provider primarily focused on the construction and agriculture industries.
He has worked in a variety of areas in construction over his career – from coming up through the trades to surveying and BIM modeling. This has given him a unique perspective of looking at construction technologies from many different viewpoints. He says "I constantly strive to use new technology, in conjunction with an amazing team, to change the way construction projects are being built, all while delivering a superior product and experience to my clients."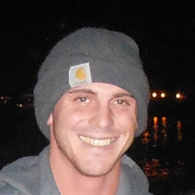 Brandon Reeves is Field Manager at Gill-Reeves Company, a grading and paving company located in Visalia, CA. He has been with the company for 16 years. The company uses task automation to maintain production rates its fleet has expanded beyond its skilled labor pool, causing the company to use less experienced and skilled operators. The ability to quickly capture site data has given the company much greater flexibility to maintain site balance – even with plan changes – and the ability to cross-reference the data with information now available from daily load tracking, enabling the company to closely monitor the efficacy of its operators.
With 175+ sessions, CONEXPO-CON/AGG's comprehensive education program is the leading source for contractors, business owners, construction material producers, and end-users to obtain cutting-edge, timely, and actionable information for today's challenging economy and a changing and global industry. Click here for more information.
Read Next
Mississippi Contractor Turns To Millennials And Gen Z To Resolve Labor Shortage