MILWAUKEE – The CONEXPO-CON/AGG Next Level Awards celebrated exhibiting companies like Briggs & Stratton and its Vanguard 1.5kWh* Commercial Battery that are pushing the boundaries of construction technology and advancing the construction industry. Vanguard was chosen as a finalist for the inaugural Next Level Awards at CONEXPO-CON/AGG 2023.
The Vanguard Lithium-Ion 48V 1.5kWh Commercial Battery is the latest in battery technology from Briggs & Stratton, a long-time innovator in compact power. It has a clever, self-contained package with a handle on top for easy swapping between equipment, or equipment and charger, on the jobsite. Designed, engineered and assembled in the USA, the battery is scheduled for launch in July of 2023.          
"We took what the hand tool market has been doing for a number of years and brought it to larger equipment," said David Frank, Vice President — Electrification for Briggs & Stratton. "As emissions regulations continue to evolve along with technology, Vanguard has realized the need for innovation in the commercial power market and is committed to providing solutions for our customers."
In addition to its self-contained, easy-to-handle aluminum case, the battery incorporates many technology elements to ensure it is safe, durable and up for the toughest jobs.
"Vanguard prioritized building key safety features into the battery design knowing the rigorous tasks OEM machines take on day to day," said Frank. "We applied what we learned from other commercial batteries we've designed to this new battery so our customers can be confident the pack will operate safely and powerfully in the face of the extreme temperatures, abuse, moisture and dirt of jobsites."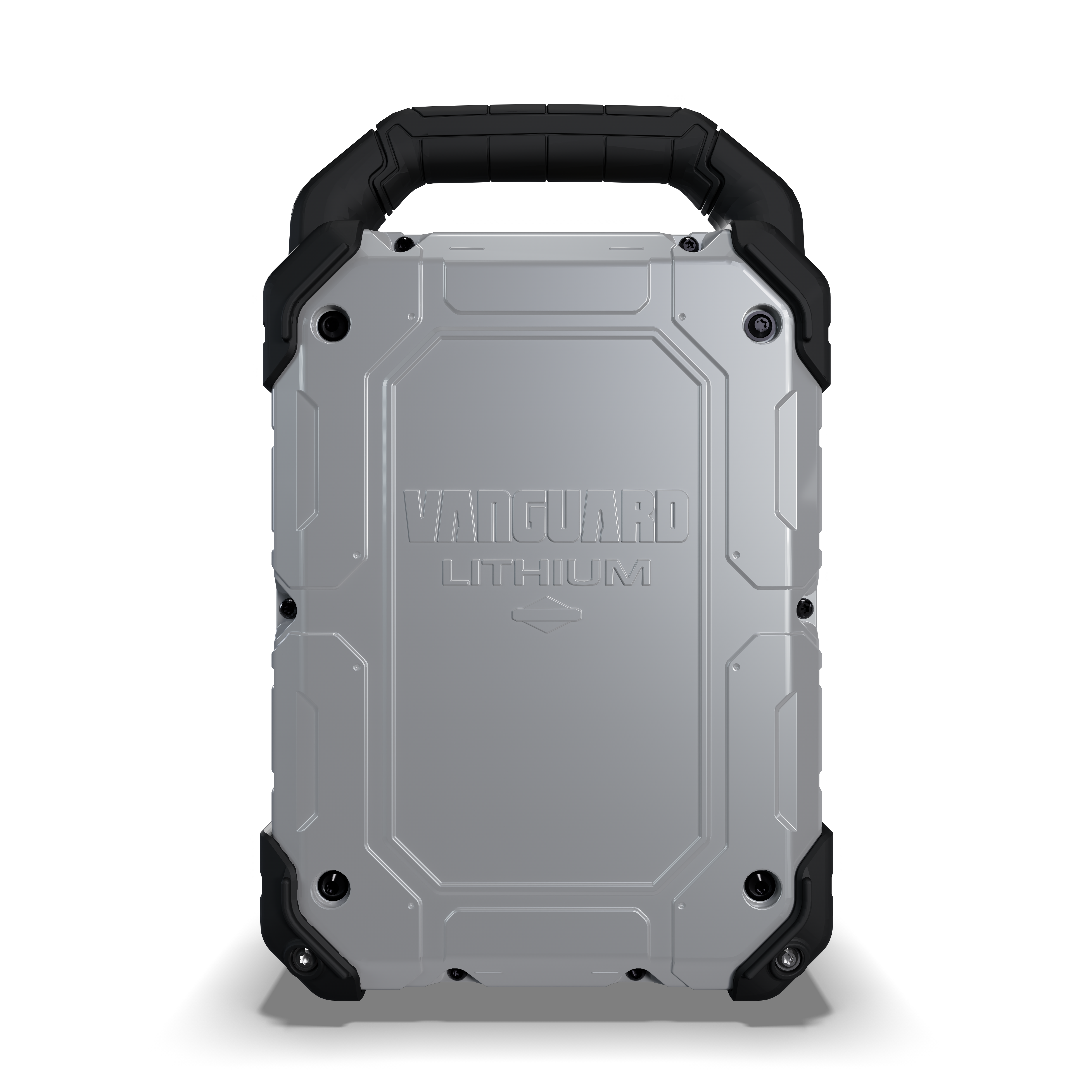 Vanguard hopes equipment manufacturers design the architecture of this battery into their smaller construction, agriculture, lawn & garden and other industrial machines to maximize its effectiveness in powering electrified equipment. Frank says a sixty-minute charge can provide up to sixty minutes of runtime for a walk-behind trowel**.
"This battery pack from Vanguard is one of those ideas that makes so much sense that I wonder why it isn't already an industry standard," said CONEXPO-CON/AGG Show Director Dana Wuesthoff. "And that's why CONEXPO-CON/AGG, and its panel of judges from the Association of General Contractors, selected it as a finalist for the inaugural Next Level Awards."
For more information about the Vanguard 1.5kWh Commercial Battery, visit the company's website.
*Total energy measured using a 0.2C discharge per IEC 61960-3:2017
**Run times vary by application and jobsite conditions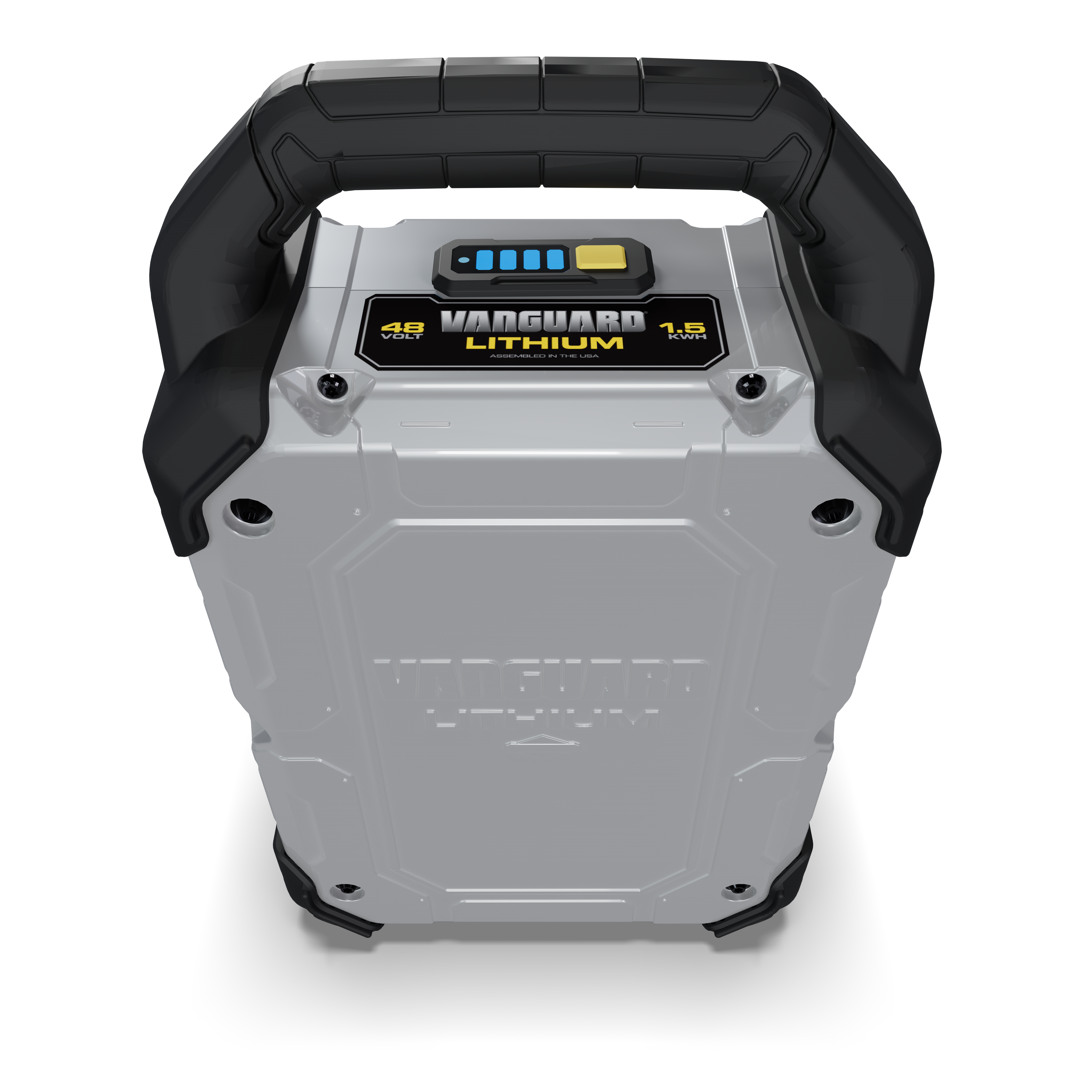 About Briggs & Stratton
Briggs & Stratton, headquartered in Milwaukee, Wisconsin, provides innovative products and diverse power solutions to help people get work done. Briggs & Stratton is the world's largest producer of engines for outdoor power equipment, and is a leading designer, manufacturer and marketer of lithium-ion battery, standby generator, energy storage system, lawn and garden, turf care and job site products through its Briggs & Stratton®, Vanguard®, Ferris®, Simplicity®, Snapper®, Billy Goat®, Allmand®, SimpliPhi®, Branco® and Victa® brands. Briggs & Stratton products are designed, manufactured, marketed and serviced in more than 100 countries on six continents.
About CONEXPO-CON/AGG
Held every three years, CONEXPO-CON/AGG is the must-attend event for construction industry professionals. The show features the latest equipment, products, services and technologies for the construction industry, as well as industry-leading education. CONEXPO-CON/AGG is owned in partnership with NRMCA, NSSGA and AEM and managed by AEM. The next CONEXPO-CON/AGG will be held March 3-7, 2026 in Las Vegas, Nevada. For more information on CONEXPO-CON/AGG, visit https://www.conexpoconagg.com.