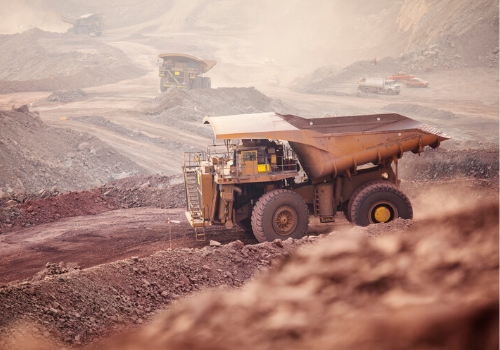 Attend the education session "Developing a Driver Safety Culture with Real ROI" on Thursday, March 12, 2020 from 1:00 p.m. - 2:30 p.m. at CONEXPO-CON/AGG. 
The importance of strong safety management programs and practices in the construction and specialized carrier industries cannot be over-emphasized because of the many tangibles and benefits to be gained from them, says Bill Hebron, program manager, specialized transportation, NBIS. These include improved workplace health, decreased injury rates, reduced workers compensation claims, increased productivity and performance and the ability to retain existing employees.
NBIS is a specialty insurance company that delivers risk-management focused insurance solutions for the crane and rigging, concrete pump, equipment dealer and specialized transport industries in North America.
Because work sites are dangerous environments, the focus on safety needs to be all encompassing, he stresses. In addition to efforts to prevent falls from elevated surfaces, trench and scaffold collapse, and falling debris attention must be paid to driver safety. People can be injured or killed by being struck or run over by moving vehicles or from vehicles overturning. People can also be hurt falling from vehicles or by being hit by objects dropping from vehicles.
Weather can create wet, muddy and slippery conditions, adds Hebron, who has been in the corporate safety and risk industry since 2000 and in the trucking industry since 1987. Uneven ground that is too hard or too soft, loose gravel, potholes, and debris, can cause slips, trips and falls. So can vehicle and equipment steps, grab bars, and deck plates when covered with mud, grease or other contaminants. There can also be dangers from work above.
According to the Bureau of Labor Statistics 2017 National Census of Fatal Occupational Injuries report, vehicle-related fatalities were the leading cause of death at construction sites.
Culture vs. Program
Not well understood, observes Hebron, is that there is a big difference between a safety program and a safety culture. A safety program is more along the lines of what is going into a file to document safety compliance. How often did an employee watch a video or do some type of training at reoccurring intervals and what topics were covered.  
A safety culture is about beliefs, he explains. It is when the company and its employees place a high level of importance on safety beliefs, values and attitudes. They feel responsible for safety, practice it daily and do not deviate from putting safety first. Safety is no longer a priority and priorities can change.
Safety Culture Recommendations
Hebron offered the following advice for a company that is looking to introduce or improve a driver safety culture or any safety culture.
1. Top down commitment – Executives must totally committed to "safety is number one," and this commitment has to run down through the entire company.
2. Employees must uphold and enforce "safety is number one" – This has to be done at all times, even when executives and managers are not around.
3. Safety must be the point of everything – Drivers – and all workers – should constantly be reminded to stay safe.
4. Ensure safe vehicle and equipment operation – Drivers need to be effectively trained on the vehicles and equipment they drive to make sure they have the right skills and knowledge for safe operation.
5. Ongoing safety training – Safety training – general to job specific – needs to be done continually.
6. Vehicles/equipment must be well maintained – This not only keeps vehicles/equipment operating safely, reliably and efficiently, it helps minimize repair and maintenance costs, reduces downtime and lengthens equipment life.
7. Accountability – Everyone needs to be held accountable for safety and for consistently following safety rules. There has to be both positive and negative reinforcement to modify behavior.
8. Recognition and/or reward programs – These need to be completely safety driven. If tied into some type of production, the luster of the safety initiative will be lost.
9. Review all accidents and near misses – Determine the causes of any accident and near miss and use that information to improve safety procedures to prevent future incidents.
No Shortcuts
"Nobody goes to work thinking I'm going to get hurt on the job today," concludes Hebron. "However, when shortcuts are taken, accidents tend to happen.
"We all make bad decisions," he notes, "but that one bad decision made at the wrong time can have a catastrophic ending. That needs to be avoided. This can be accomplished through an effective safety culture."
Hebron will be presenting the education session – "Developing a Driver Safety Culture with Real ROI" – at CONEXPO-CON/AGG 2020 in Las Vegas, Nevada, on Thursday, March 12, 1:00 p.m. to 2:30 p.m., Westgate - Pavilion 6. Learn more about CONEXPO-CON/AGG's comprehensive education program. Register Now