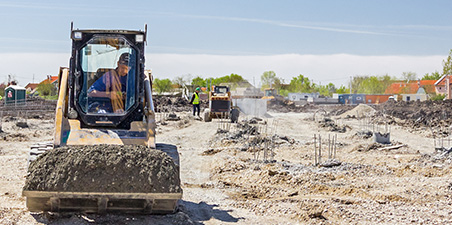 As equipment prices rise, some construction companies are looking at skid steers as the go-to-equipment to help get the job done, as it is compact, productive, and can easily migrate from one jobsite to the next. Combine this with the fact that attachments are growing in popularity, and these machines are quickly becoming the workhorse of the construction jobsite.
One of the major driving factors in the market is flexibility of skid steer loaders.
"The versatility of skid steers continues to grow with hydraulic and non-hydraulic attachments," explains Jorge De Hoyos, senior product manager, skid steers and compact track loaders, Kubota. "At Kubota, we've seen growth in attachments as multiplier in the workforce."
He points to the recent launch of Kubota branded attachments as evidence that it believes customers are investing more in hydraulic and non-hydraulic attachments for skid steers to minimize their purchases of other dedicated equipment, which can be done by attachments.
"We have tripled the number of skid steer and compact track loader attachments over the last two years," explains De Hoyos.
He even suggests that investing in the right skid steer, combined with the correct mix of attachments, will minimize the need to purchase other dedicated equipment, boosting productivity and profit margins.
Still, sales of skid steers will likely remain flat, as the number of attachments sold will increase exponentially. "Users are enjoying the versatility of skid steers given the increase of attachments and the increases in hydraulic horsepower."
These trends are also in line with recent research. According to the market research report compiled by Fact.MR, high initial investment to own skid steer loaders is restricting the market growth. However, vendors are providing financing options to increase the sale, and this also results in the minimum impact on the budget of companies to own the equipment.
Vertical lift skid steer loaders are anticipated to witness growth throughout the forecast period, while skid steer loaders with 65-80 HP of engine power are expected to be preferred.
Technological & Operational Advances for Skid Steers
Increasing operator comfort, providing larger skid steer loaders, providing high lift capability, and offering units with vertical-lift are some of the focus areas in the development of skid steer loaders today.
 De Hoyos explains that in addition to power and efficiency, operator comfort has been at the forefront of innovation and design during the last five years.
He points to Kubota's rollup door on the skid steers, which are unique in that they can be locked in the open position so that the operator can continue to operate without removing and storing the door. Additionally, the door can be opened at any point of loader arm travel.
Another growing trend is the technological advances that are now available on the equipment. Even just five years ago, skid steers were very mechanical in nature and more physical to operate, explains Gregg Zupancic, product marketing manager, skid steers and compact track loaders, John Deere Construction & Forestry.
However, today, the equipment has evolved rapidly, as they have joy stick controls, are ergonomic, and have electrohydraulic (EH) controls. Zupancic explains that with controls, wires run to the hydraulic system and the software and programming tell the machine how to function based on the input.
Earlier this year, the company announced the new John Deere G-Series mid-frame skid steers and compact track loader. Flexible control choices allow contractors to choose between standard manual foot and hand controls, EH ISO joystick controls switchable between ISO- and H-patterns, and performance package options for adjusting drive system response, boom and bucket speeds, or for setting creep mode on demand.
Additionally, JDLink machine monitoring provides real-time data and health prognostics to suggest maintenance solutions that decrease costly downtime and protect against machine theft. Remote diagnostics enable a dealer to read codes, record performance data, and even update software without a trip to the jobsite.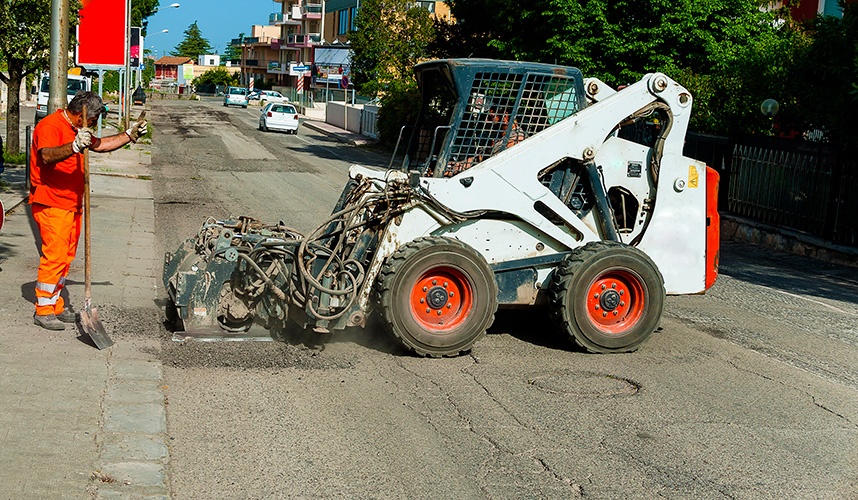 Going forward, Zupancic says the equipment will continue to advance even further. For example, there will be more grade control systems from companies like Trimble and Topcon Positioning Systems.
These advances, and others, are changing how work is done at the construction jobsite today—and will continue to reinvent projects in the future.
Zupancic says one of the biggest ways it is doing this is by taking away the physical nature of manually operating a machine, increasing productivity and safety.
"A beginner operator can be more proficient with these features," he explains. "A good operator can become great and a new operator can become more productive and safe."
For new operators just getting started with the equipment, he recommends familiarizing yourself with the manual and signing up for local union programs to learn how they function. He also urges the importance of safety and doing a daily walk around at the beginning of a project to check air pressure, fluids, filters, belts, and more.
However, in the end skid steers can help diversify a business, providing good value and return on investment (ROI) to construction companies.
De Hoyos says while many users are migrating to compact track loaders, skid steers still have a place in the workforce. "The choice may not be as application driven as it was before because the surface and conditions may dictate a wheel machine rather than a track machine. Remember that the attachments, are, for the most part, universal for both product lines."

Subscribe to the CONEXPO-CON/AGG 365 weekly newsletter to receive more great stories like this.