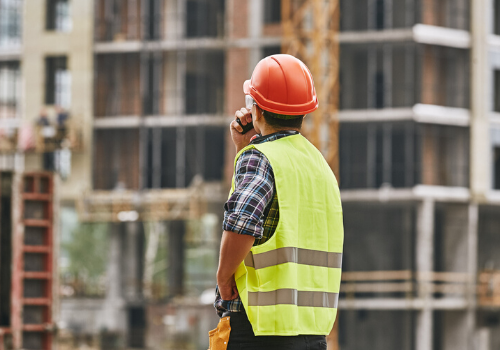 Construction companies are navigating in uncharted waters. There is an unprecedented level of uncertainty. This type of environment can cause leaders to behave in an overly cautious way, often adopting a "wait and see" approach. Sometimes their delayed decisions prove to be the right ones, but the company still pays a price because action isn't timely enough.
At the other end of the spectrum are leaders who tend to act on instinct. They overly rely on the initial data and information they receive, often dismissing new information that emerges later in the deliberative process. This is especially the case when new information contradicts the conclusions they have already drawn.
When making decisions, some degree of gut instinct definitely plays a role. But due diligence must always guide the decision-making process — especially during periods of uncertainty. No decision should ever be based on a single set of data at a single point in time.
When thinking about the current environment we are in, there are a range of potential outcomes. Some are more probable than others. When analyzing information and making decisions, leaders must balance the probable with the possible.
In its recently published whitepaper entitled "Downright Dangerous Decisions: Developing Strategy Amid Uncertainty," FMI outlines several potential outcomes to the COVID-19 crisis. FMI is a leading provider of research, consulting and investment banking services to the engineering and construction industry.
Back to Normal
A return to economic normalcy could happen in just a few months. Historical precedent suggests that this could very well be the case.
Zero Growth
Leading financial firms such as Goldman Sachs and J.P. Morgan, as well as construction industry observers such as Dodge and the NAHB, are anticipating a strong economic rebound in the third and fourth quarters. However, due to the beating the economy took in the final weeks of Q1 and into Q2, it is looking like zero annual GDP growth is a best case scenario.
Unknown Impacts on Construction Spending
It is hard to tell how much this crisis will affect construction spending. Assuming that economic normalcy sets in during Q3, FMI is forecasting a three percent decline in construction spending. FMI's pre-crisis forecast anticipated a decline of one percent. At the same time, a more dire prediction exists that is based on six straight quarters of economic decline. This is where great leaders must learn to balance the probable with the possible.
Residential Faces Significant Risk
Some industry observers are optimistic that the residential sector will be back on a growth trajectory in 2021. That said, another possible outcome is a long, deep period of decline that is comparable to the Great Recession. Multi-family residential could be hit hard, but briefly. Single-family could be hit hard and last much longer. FMI's most recent forecast shows modest 2020 declines of one to five percent throughout the country. One region, the West South Central, is forecasted to realize one percent growth.
Nonresidential is a Mixed Bag
The entire nonresidential segment has a best case scenario of not seeing recovery until 2022. However, there are some subsegments that could see growth sooner: transportation, communication and education. On the other hand, the hardest-hit segments could be commercial, lodging, amusement and recreation. FMI's most recent forecast shows modest 2020 declines of one to two percent throughout the country.
Nonbuilding Construction Should Moderate
FMI's current assumed trajectory for nonbuilding construction shows solid year-over-year growth. However, a more dire prediction shows declines through 2021 with a rebound starting in 2022. The least-hit segments could be highway and street, water supply, sewage and disposal. The hardest-hit segment could be power.
Planning and Acting Decisively
There is a lot of news surrounding COVID-19. Most of it is negative and extremely emotional. It is important to separate opinion and speculation from fact.
Here is a fact: The U.S. has endured 10 epidemics/pandemics since 2000. In each instance, the stock market realized double-digit growth within six months. While it is impossible to predict if that will happen this time around, it is worth noting because it is fact.
Leaders should continue to gather reliable facts from a number of reliable sources. Then thoughtful analysis can ensue. Don't be afraid to change plans when new data emerges. Like any crisis, this one is unpredictable and continually evolving. Great companies are led by great leaders who recognize that, plan for a variety of outcomes, and act decisively when the time is right.
FMI is a leading consulting and investment banking firm dedicated exclusively to the Built Environment. We serve the industry as a trusted advisor. More than six decades of context, connections and insights lead to transformational outcomes for our clients and the industry.
Jay Bowman is a principal with FMI. Jay assists a broad range of stakeholders in the construction industry, from program managers and general contractors to specialty trades and materials producers, with the identification and assessment of the risks influencing the strategic and tactical decisions they face. In this role, Jay's primary responsibilities include research design and interpretation, based on developing an understanding of the context within which these organizations operate. Jay can be reached at jbowman@fminet.com.