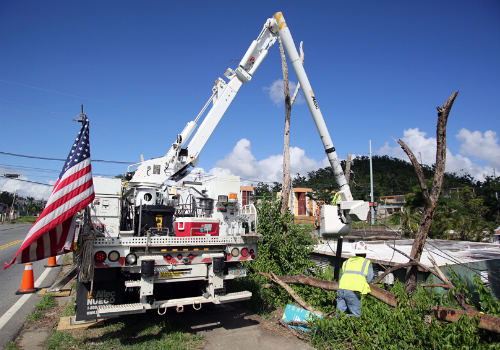 Attend the education session "Crisis Workshop: How To Keep Your Company Innovative" on Wednesday, March 11 from 1:00 p.m. - 2:30 p.m. or Thursday, March 12, 2020 from 9:30 a.m. - 10:30 a.m. at CONEXPO-CON/AGG. 
 BY DESI MATEL-ANDERSON, CHIEF WRANGLER OF FIELD INNOVATION TEAM
DEFINING THE "WHAT", "WHO" AND "WHY" ALLOWS DISASTER PREPAREDNESS TEAMS TO FIND INNOVATIVE WAYS TO SOLVE FOR THE "HOW".
The frequency and intensity of disasters are increasing, from mighty hurricanes hurling through warm ocean waters, to shifting tectonic plates that build earthquakes, to atmospheric weather patterns that create wide-scale floods. Through it all, critical operations need to be up and running for our communities, companies, survivors and families.
When preparing for disasters, we at FIT (Field Innovation Team) jump into our Disaster Simulation Lab. We focus on more than standard operating procedures. We use a process called "design thinking" to help emergency preparedness teams better understand the problems they need to solve, identify whom they are solving them for and why, and prototype how they will go about solving them.
Through this process, we encourage teams to think outside the box to find innovative, real-time solutions to a variety of disaster response scenarios. To unearth innovation technology and other creative ideas, team leaders need to understand the expertise and skillsets of their staff—staff that is empowered to help solve problems in creative, yet practical ways. An effective way to do this is by following a three-step planning process.
STEP 1: WHAT
Many staff in your organization may find themselves in emergency situations. Defining and outlining potential disaster scenarios and the challenges they will likely face should provide insight and preparedness strategies that otherwise may have been overlooked.   
Common challenges include:
Extreme weather. Teams must recognize that the frequency and severity of extreme weather events has been increasing. In 2018 alone, the power utility function has been disrupted for more than 11.5 million people (as of August 2018) in the United States as a result of severe weather (source: Electric Emergency Incident and Disturbance Report). To this point, teams must acknowledge that what may have been a really good plan in the past may no longer be sufficient.
There is a lot of legacy equipment in the field that is in need of repair, and in many cases replacement. Understanding where these deficiencies exist as well as the risk assessment is an essential component of the "what".
Power companies face liability challenges from equipment failure, aged infrastructure and security flaws. They are being held to higher accountability standards and are called to task when there are incidents.
Resource Constraints. Upgrading and maintaining systems can be costly, and additional staffing costs can be a burden. Proper planning and budgeting is another essential part of the "what".
STEP 2: WHO AND WHY
Once an emergency preparedness team identifies a problem it needs to solve, it can start thinking about "who" they are solving it for. Put yourself in their shoes. For example, the "who" might be line workers. The "why" could be administering power to minimize dialysis disruption for a health clinic due to an electric outage.
Whatever the case, once the "why" is defined, team leaders should empower staff to help prototype the next step: "how" they will go about solving the "what".
STEP 3: HOW
It's important that we incorporate the four essential elements of a resilient emergency preparedness system:
Robustness – ability to absorb shocks and continue operating
Resourcefulness – ability to skillfully manage a crisis as it unfolds
Rapid Recovery – ability to get services back as quickly as possible
Adaptability – incorporate lessons from past events to improve resilience
There are then four key phases in disaster planning: Preparedness, Response,  Recovery and Mitigation. Leveraging technology and innovation is becoming increasingly necessary to effectively manage each of those phases. In working with emergency preparedness teams, we've seen many examples of real-time innovation once people are empowered to think creatively.
At one of our Disaster Simulation Labs, participants role-played a scenario where a giant solar flare knocked out the power grid in New York City and left millions without power. That was the "what". The "who" was the utility provider and emergency responders. The "why" was that the grid needed to be restored ASAP.
Teams worked together to build prototypes of the "how". Some saw opportunity for innovation through the use of robotics. Drones could be used for flyover maneuvers to help provide situational awareness, such as neighborhoods with downed powerlines. Robotics could also be used on the ground to assist humans in reinstalling portions of the power grid. That innovative, yet practical approach would also work in a tornado response scenario.
Another way technology is being leveraged in disaster response is with artificial intelligence (AI). For example, AI can analyze images and identify things like flooding, damaged buildings and blocked roads. AI can also be used to analyze social media posts to help filter out the illegitimate.
On the topic of social media, recent disasters have helped prove that it can be a very powerful communications tool. For social media to be effective during a disaster, though, emergency management teams need to be building these channels long before a disaster ever happens. It's part of the preparedness component. When a social media page, hashtag, etc. are up and running, verified and reliable—and the public has awareness—social media can be a very powerful tool both before, during and after a disaster.
During Hurricane Irma, for example, the line workers utilized social media to communicate with communities. It provided inspiration to survivors and a celebration of everyone working toward recovery.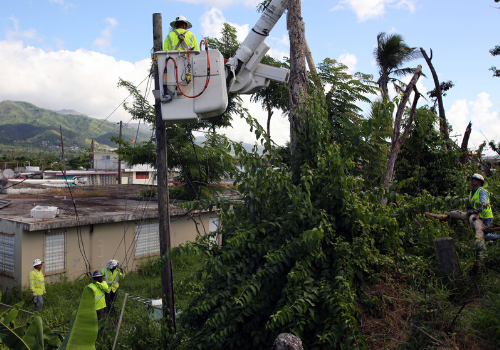 SOMETIMES INNOVATION ISN'T ALL ABOUT TECHNOLOGY
Anyone responding to an emergency situation must also recognize that technology can sometimes let you down. You may need to go "old school" with more "manual" tactics to resolve problems. It's about collaborative exploration that pulls on diverse knowledge sharing.
Sometimes when responding to an incident, we need to find alternative ways to innovate. A few examples of this came from Nebraskan communities during a recent workshop we ran:
Use of airboats for rescue and evacuation in areas populated with shallow rivers and creeks
Modification of golf carts to transport mobility-challenged evacuees
Pre-disaster campaigns for electricity-dependent community members to pre-register for priority assistance
Those are just a few examples. There were many other great ideas that came out of amazing conversation and knowledge sharing. Our workshops encourage this kind of idea sharing, and participants inspire us to find new and better ways to innovate in disasters that ultimately help us save lives.
Globally, responders have common knowledge of emergency situations. However, each community and its responders are dealing with their own unique set of challenges. At times, people can become trapped in the way they have always done things. But when the tried and true is no longer producing the needed results, that's when innovation is needed the most. When discussing new and innovative ways to overcome challenges, you can see the "lightbulbs go on" in the room, and that inspires everyone.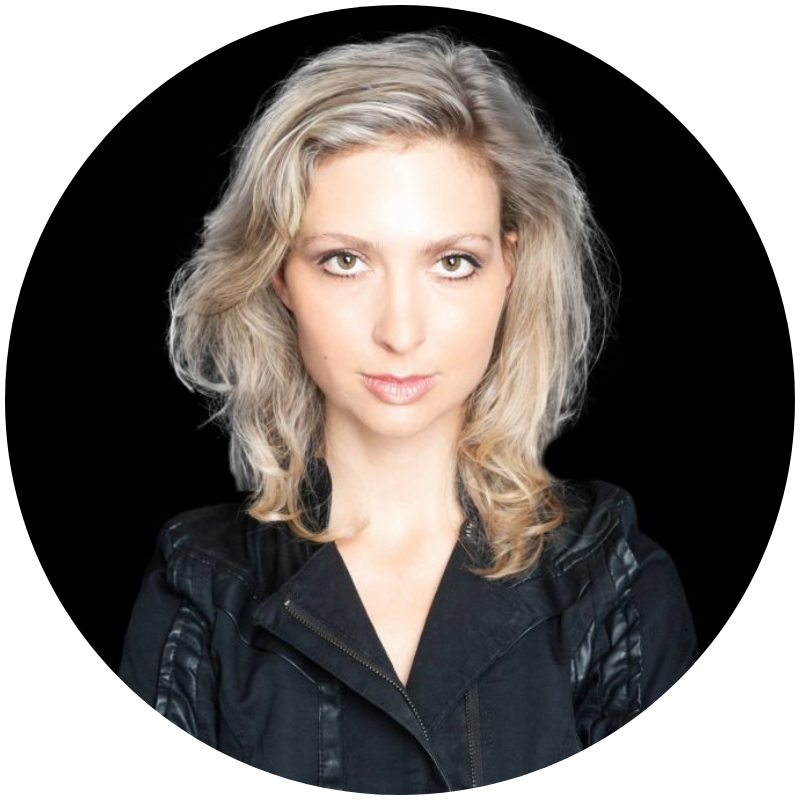 Desi Matel-Anderson is the Chief Wrangler of FIT and CEO of the Global Disaster Innovation Group, LLC. Desi is the first and former Chief Innovation Advisor at FEMA and Think Tank Strategic Vision Coordinator. During her tenure at FEMA, she led the first innovation team down to Hurricane Sandy to provide real-time problem solving in disaster response and recovery and ran think tanks nation-wide to cultivate innovation in communities. Her emergency management experience began when she volunteered in Northern Illinois University's Office of Emergency Planning. She then worked with the Southeast Wisconsin Urban Area Security Initiative, and the City of Milwaukee Homeland Security and Emergency Management Office. In addition to her regional emergency management duties, she worked as an assessor of the Emergency Management Accreditation Program Assessor nation-wide.
She has since worked on numerous emergency management projects with agencies, communities, organizations and companies. She also lectures on innovation at Harvard, Yale, UC Berkeley and several other universities across the country and serves as consultant on innovative practices and infrastructure for agencies and governments, nationally and internationally. Desi attended the National Preparedness Leadership Institute at Harvard's Kennedy School of Government and School of Public Health in 2011, served on the Advisory Board of Harvard's National Preparedness Leadership Institute in 2013, and holds a faculty position at the Harvard Kennedy School. She obtained a Juris Doctorate from Northern Illinois University in 2009.