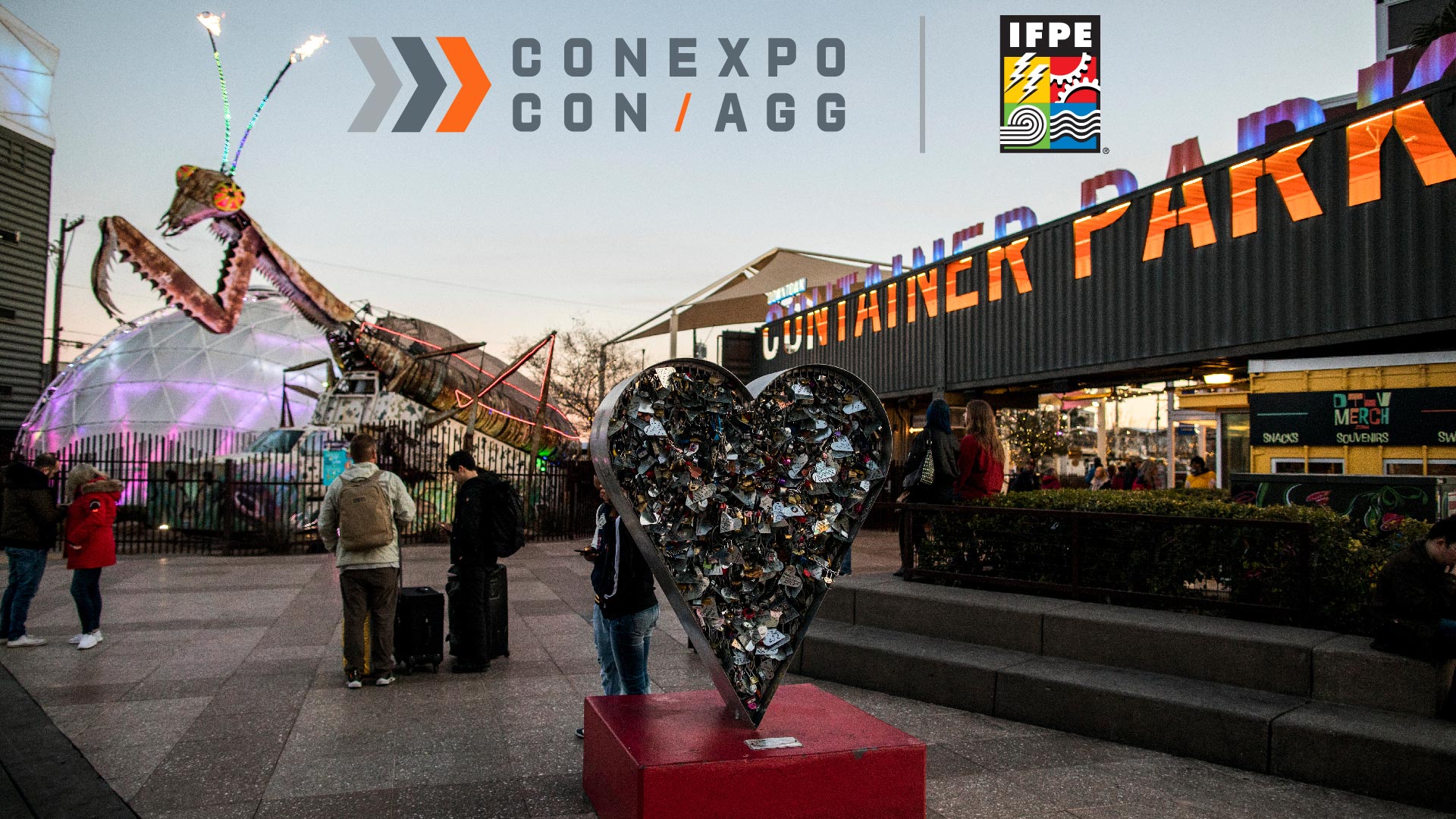 MILWAUKEE – CONEXPO-CON/AGG has been calling Las Vegas home since the two shows combined in 1996 (and the International Fluid Power Exposition, IFPE, made the move out west in 2002). While The Silver City has been a travel destination for decades, Vegas still claims more than 640,000 residents of its own, and they have their own favorite spots in town.
"The fact there's so much to see and do in Las Vegas is one of the main reasons CONEXPO-CON/AGG has called it home for so long," said CONEXPO-CON/AGG Show Director Dana Wuesthoff. "Every time I land at Harry Reid Airport, which is often, I discover something new that a local recommends to me, and each new place I discover gives me a new appreciation for this city."
"Las Vegas is such a fun town," said IFPE Show Director John Rozum. "And the whole area is beautiful. The lights of the Strip and Downtown are a great sight, and once you're outside the city, you're surrounded by the Mojave Desert and mountain ranges in every direction. We love bringing the industry together here every three years."
With help from the people at the Las Vegas Convention and Visitors Authority, CONEXPO-CON/AGG and IFPE have put together a list of places Las Vegans recommend to their friends and family when they come to visit:
Places to grab a bite or a drink:
The Golden Tiki (3939 Spring Mountain Rd.) Located within China Town, the Golden Tiki is a must-experience bar in Las Vegas with a vibrant, tropical menu and unique atmosphere.
The Sand Dollar (3355 Spring Mountain Rd. & 1 S. Main St.) In 1976, the Sand Dollar Blues Bar opened its doors, and almost instantly became one of Las Vegas' most iconic bars. Some of the greatest blues legends, as well as many other famous musicians graced the stage for over 30 years.
The Arts District Just over a mile away from Downtown Las Vegas lies the Historic Arts District – a vivid, eclectic, and ever-growing area filled with locally-owned breweries, cafes, theaters, art galleries, antique stores and more, including:

Esther's Kitchen (1130 S. Casino Center Blvd. #110) – Located in the Arts District. Classic plates & seasonally inspired creations are served in a warm setting with an open kitchen.
Soul Belly (1327 S. Main St.) - Barbecue dishes, cocktails & craft beers served up in a vibrant space with a terrace & live music.
Velveteen Rabbit (1218 S. Main St.) - Sibling-run haunt offering craft cocktails & beer amid eclectic, vintage decor, plus music events.
Places to experience after the show:
While you're at the show, there's plenty of experiences as well. Take a look here to see how to get the full show experience at CONEXPO-CON/AGG and IFPE.
Registration for CONEXPO-CON/AGG and the co-located  International Fluid Power Expo (IFPE) is currently 20 percent off with code MEDIA20 for construction and fluid power pros that get their badge by March 13, 2023.
All photos (c) 2022 Las Vegas News Bureau, Las Vegas Convention and Visitors Authority - All rights reserved.
About CONEXPO-CON/AGG
CONEXPO-CON/AGG is the largest construction trade show in North America and the premier event that connects professionals from every major construction sector. Held every three years, CONEXPO-CON/AGG takes the construction industry to the next level by helping construction professionals elevate their industry expertise, experience the newest equipment and products through demonstrations and industry-leading education, make new professional connections, and grow their own marketability within the industry. The next CONEXPO-CON/AGG will be held March 14-18, 2023 in Las Vegas, Nevada. For more information on CONEXPO-CON/AGG, visit https://www.conexpoconagg.com.
About the International Fluid Power Exposition (IFPE)
IFPE, the International Fluid Power Exposition, is the leading North American exhibition bringing together the fluid power, power transmission and motion control industries. The next IFPE, co-located with CONEXPO-CON/AGG, will be held March 14-18, 2023, at the Las Vegas Convention Center.
About the Association of Equipment Manufacturers (AEM)
AEM is the North America-based international trade group representing off-road equipment manufacturers and suppliers with more than 1,000 companies and more than 200 product lines in the agriculture and construction-related industry sectors worldwide. The equipment manufacturing industry in the United States supports 2.8 million jobs and contributes roughly $288 billion to the economy every year.