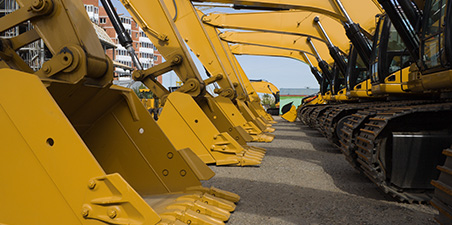 From bulldozers to excavators to dump trucks, the construction jobsite is crawling with large, expensive equipment for the job. With new regulations and technology innovations on construction equipment, a lot of construction companies are renting the equipment they need instead of purchasing it.
The high prices of equipment to meet emission regulations is one of the primary drivers for construction equipment rental, according to Technavio.
With the new Tier 4 regulation, manufacturers are designing and producing engines that comply with the strict emission regulations. Manufacturers are integrating modern technologies such as diesel particulate filters (DPF), diesel exhaust fluids (DEF), and selective catalytic reduction (SCR) with the equipment.
To comply with Tier 4 standards, those with conventional equipment must install a new emissions control device called SCR, which reduces NOx-based emissions. The incorporation of this technology is costly and the new technologies require frequent replacement, which increases maintenance costs. This compels contractors to opt for rental machines, according to Technavio.
A trend that will gain traction is the growing preference for a joint venture in equipment rental. Joint ventures among big construction equipment rental companies enable them to enhance their product portfolios. It also helps them prioritize their operations by accessing different technology and techniques. For construction companies, this means more innovation in equipment at the jobsite.
Additionally, contractors in the U.S. are becoming accustomed to the flexibility of the outsourcing model, which drives the penetration of market in North America. The U.S. region will continue to adopt rental construction equipment due to the rising technical changes in equipment, according to the analyst firm.
The need to replace outdated construction equipment is also driving contractors to consider rentals. Construction equipment such as a dump truck, dozer, grader, forklift, and even tractors cannot be used after a certain point in time. Extended usage of them will have a severe impact on the operational cost, maintenance, and repairs. As a result, this is forcing contractors to rent equipment, instead of buying.
As construction equipment continues to evolve and advance, new and emerging technologies will encourage contractors to rent instead of buy.