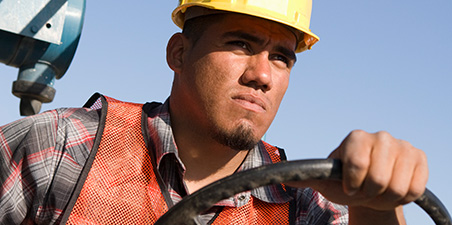 How can you create safer drivers in construction? This is a key question many construction companies are exploring today, as the number of accidents, and associated costs, continue to rise.
For instance, National Safety Council says off-the-job crashes account for 80 percent of employer crash-related health benefit costs, and half of crash-related injuries cause employees to miss work. Also, the average economic cost of a crash was more than $1 million per death and more than $78,000 per nonfatal disabling injury.
This impacts the construction industry in a number of different ways. One way is that employers pay significant costs associated with off-the-job crashes, including decreases in employee health, well-being, and productivity, and increases in lost time from work and insurance costs.
Here are the top four tips and considerations for creating safer drivers in the construction industry today and in the future.
Defensive Driving Safety: The National Safety Council created the first defensive driving course in 1964 and has been offering driver safety training ever since. NSC offers many options for defensive driving safety training for employees who are on the road day in and day out. A program such as this can help create safer drivers.
Create Policies: Create a corporate policy about preventing cell phone use behind the wheel and ensuring employees always wear seatbelts. Establish high fines or other measures if the policy is broken.
Leverage Technology: Technology can help track how an operator or contractor is performing behind the wheel. It can provide information about hard brakes, idle time, and other driving behaviors and characteristics. This data can help a company determine how best to educate a particular employee on unsafe driving behaviors. This can also be used as a way to track progress.
Educate Employees: Finally, make sure to educate employees so they know the risks they face when driving. Help them understand the policies and the technology that is being used. If needed, offer programs for how they can get help.
Join over 32,000 industry peers who receive construction industry news and trends each week. Subscribe to CONEXPO-CON/AGG 365.