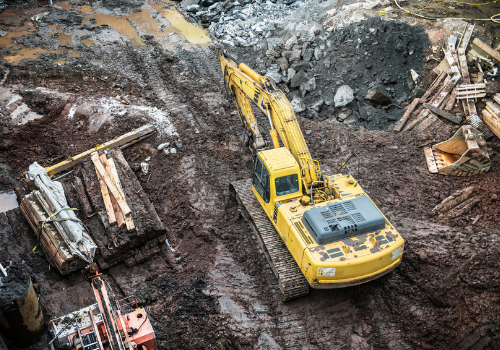 It's very likely that at one time or another Kirby Yakemchuk has been in your shoes. During his 15-year career he's worked as an equipment operator, a fleet manager for a large contractor (Ledcor Group) and an equipment distributor. He been working with telematics since the beginning, helped develop the AEMP telematic data standard and is currently setting up North American operations for MachineMax, a telematics provider.
We asked him to tell us how contractors can get more out of their telematics. Here are his recommendations.
Know What You Want to Measure
"The first step is to determine which data you want to measure and manage,"says Yakemchuk. "If you start focusing on too many data streams you can get lost pretty quickly." From utilization to fuel usage, machine hours and maintenance scheduling, there are many ways telematic data can be used to drive cost savings and efficiency.  "Grab information that is relevant to the way you operate and focus on managing that metric or data stream to the best of your ability before slowly adding in additional data."
Of the various data points you can measure Yakemchuk recommends that utilization be a top priority. "If there is one metric you can justify it's utilization.  If you can show value based off of increased utilization everything else is gravy," he says.
Recognize That How People Need to See the Data Differs  
 From the equipment operator to the site supervisor to the fleet manager, people need data at a time and format that is useful to them. According to Yakemchuk,  telematics has historically been driven by equipment maintenance but now companies are seeing its value in operations.  Fleet managers like to look for trends over time and find telematic data useful for forecasting when component parts or equipment service will be needed, but a site supervisor or foreman values real time alerts that allow him to make decisions to shut down equipment or move assets when machines are idle. "The impact of telematics on utilization is enormous," says Yakemchuk.  "Forward-thinking organizations are sharing the data within their firms."
Let the Data Drive Your Decisions and Add Value
Too many firms collect telematics data only to never act upon it. "You need to trust the data to drive behavior," says Yakemchuk. "If your information is telling you that you can extend intervals, you need to take advantage of that opportunity," he says. Linking the data back to a cost or dollar value helps to drive value. For example, if idle time on a truck fleet at a quarry is 35 percent, it typically means trucks are waiting to get loaded.  That means there are too many trucks and cutting back would result in a more efficient operation.  
Start With the Most Critical Assets
When your entire fleet is equipped with telematics you can have a single business process for managing your fleet. Before the AEMP telematics standard , each brand of  heavy equipment's data  was only accessible through its own interface, making it cumbersome for managers of mixed fleets.  Today there are multiple ways to manage all the data and even solutions for managing data from rental equipment in a singular interface. "Start with your most critical assets," says Yakemchuk, "then cascade it down based on criticality or capital cost."
Prepare for Wholesale Change
Committing to telematics is a wholesale change for an organization. Yakemchuk says this can make telematics easier to implement at smaller organizations. "At larger organizations, a lot of different layers need to see value in it."  He says it's important to focus to collect actionable information, not just more data. "Make sure the information is targeted, key and in the hands of the right folks."
Technology is advancing in ways that will make it easier and less costly to monitor assets. Sensors will increasingly be powered by a wide area networks instead of cellular networks, so you won't pay for data charges.  "You can put a sensor on everything," says Yakemchuk,  "but it comes back to what data can you manage and control."  
Telematics by themselves aren't going to provide value, but with the right people and playbook they can be a valuable tool for contractors.
Join over 40,000 industry peers who receive construction industry news and trends each week. Subscribe to CONEXPO-CON/AGG 365.