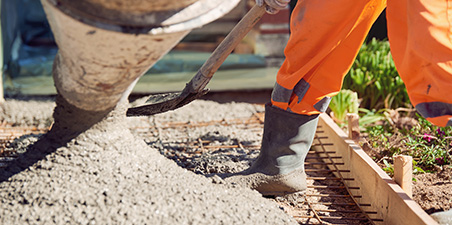 For nearly every construction project, protecting the concrete is essential. This is true on building, highway, and other infrastructure construction projects. This ensures long-term viability of the structure, and contractors are often tasked with ensuring the build holds up. Consider the case of a waste-to-energy plant in Elbasan, which is using a new admix to treat concrete for the plant's below-ground structures.
Located on the Shkumbin River in central Albania, Elbasan is one of the country's largest cities and also one of its most polluted. The city's new waste-to-energy plant uses trash as a fuel for generating power, just as other power plants use coal, oil, or natural gas. The burning trash heats water into steam, which drives a turbine to create electricity. Generally, this process can reduce landfill volumes by up to 90 percent and will extend the lifespan of Elbasan's landfill to more than 80 years.
The $27.9 million energy plant will generate 2.85 megawatts of electricity per hour by incinerating trash. The leftover fly ash and granulate can be used in the production of concrete and asphalt.
In the construction of this project a new admixture was used to provide the structures at Elbasan permanent protection against concrete deterioration caused by chemical attack, freeze-thaw cycles, and corrosion.
The project managers specified the admix for about 2,000 cubic meters of concrete used for all the new below-ground structures at the Elbasan plant, some extending down to a depth of eight meters. More than 1,000 meters of Penebar SW-45 water stops permanently sealed the construction joints, and topical materials were applied to eliminate any cracks that developed after curing to waterproof all the basement structures.
Using such technology is an example for future projects of this type—and any that is looking to protect concrete. It demonstrates new construction techniques that will provide more options for various types of projects.