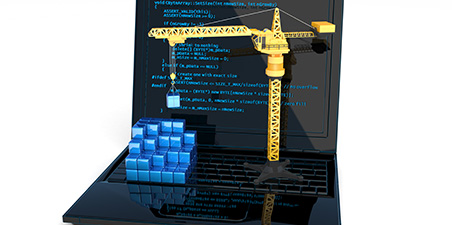 As software becomes more powerful and essential in the construction industry, construction organizations are increasingly concerned about getting their non tech-savvy workers to more easily adopt technology.
Resistance to software technology—especially in the field—has historically been a challenge for many construction companies. This is where software support can be critical. A successful construction estimating and operations software implementation, as well as the longer-term ROI that software delivers, depends on the combination of both the product itself and the implementation, training, and technical support behind it. That's true for even for the most intuitive, easy-to-use applications and platforms. There are key support capabilities needed:
Proven Implementation and Training
Standardized processes for implementation and training have been fine-tuned based on years of experience, and are customizable according to the needs of each construction company. They can also take advantage of modern technology and tools such as online access to a searchable library of documentation materials and training videos.
24/7 Phone and Online Support
Construction companies shouldn't need it often, but when they do, a system that guarantees immediate access by phone or online to an in-house support team based in country can be essential. That team should have the expertise to resolve most issues on the spot or to get an answer within the organization quickly. Average hold times, same-day resolution rates, and average case age at closing are among the metrics to check on.
Access to Community
The best software platforms have an active community of users, and the collective experience of other users is a great resource. A dedicated online client site can be an excellent tool for facilitating a dialogue among clients as well as archiving and providing access to documentation and best-practice knowledge.
Development Input
Once a construction contractor begins to use an application, it's natural for them to come up with ideas on how to improve it or make it more effective for specific requirements. Ongoing feedback and feature requests keep software dynamic and market driven.
The trend of the construction worker struggling to adopt software is dissolving. User-friendly interfaces, improved performance, and the proliferation of technology in our everyday lives play a part. Still, support capabilities should not be overlooked. Construction companies that have embraced software with the right support are surprised by how fast and effectively their teams both accept and are successful with its use.
Greg Norris is director of marketing communications at B2W Software.