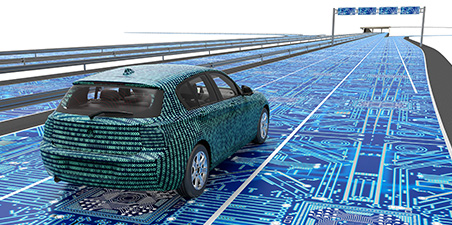 Smart highways have been the subject of a scientific notion across the globe for a while now, and governments in many countries are looking to invest huge money in the automated highway systems.
Smart roads involve the integration of technologies into highway lanes to generate electricity by harnessing the wind, solar, and vibration energy, and with the aim to make roads smarter, safer, and more energy-efficient. The incorporation of the most environmentally sound technique of producing energy offers ample benefits including charging electric vehicles, powering street lamps, and can be used to supply electrical power to traffic monitoring systems.
According to Technavio's report, the global smart highway construction market will grow rapidly through 2021. The trend towards the adoption of smart cities will drive the use of new technologies in construction projects.
Building on this, the growing focus on the generation of clean energy through the exposure of sunlight on roadways is leading to an increase in the popularity of solar roads, which offer various benefits including the ability to recharge electric vehicles (EVs) anywhere and the potential to reduce green house gas (GHG) emissions and the dependence on fossil fuels.
Wind powered lighting can also be used on the highway. These wind-powered lights will only illuminate as cars pass by. Pinwheel generators are set along the car's path at the roadside so that it continuously lights up the paths as they pass by.
Building on the green concept, another way the smart highway is evolving is with an electric priority lane where EVs can be charged just driving in the right lane. The roads will have entrenched magnetic fields that can charge the vehicle on the go.
Other innovative ideas that are emerging are to use glow in the dark road markings as well as more resilient alternative to highway lighting. The indications on the road are made using the paint that consists of photo-luminizing powder that "charges up" during the day.
Smart highways allow us to charge electric cars and use the solar energy in an efficient way. These innovations, and more, will change the way highway construction is done.