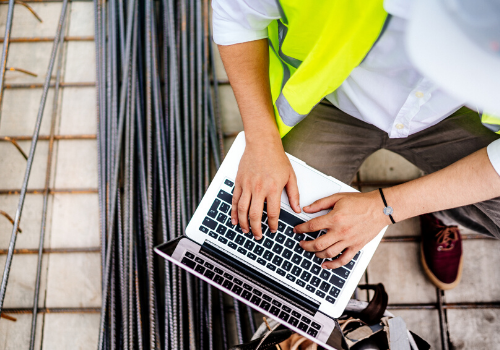 Attend the education session "Estimating: How to win more bids and increase profits" on Friday, March 13, from 1:00 p.m. to 2:30 p.m. at CONEXPO-CON/AGG. 
Estimating the time, effort, resources and costs required to perform a project is a challenging task, particularly in today's highly competitive construction industry. Many companies simply bid on as many jobs as they can, figuring that will increase their odds of getting work. At the same time, companies could be spending time and overhead costs bidding on jobs that aren't very profitable or that they have little chance of winning.
Rather, advises Troy Guevara, construction technologist, Digitek Solutions, construction companies ought to be looking for ways to not only speed the bid process, but improve the probability of winning more bids and increasing the profitability of bids through easier, more accurate estimates. Digitek is a construction consulting company that helps construction companies refine their process to become more productive, efficient and profitable. He offers five strategies for doing this.
1. Develop Good Data
"Too often, construction companies put in a considerable amount of time and effort into bidding a job without having good, accurate data to work with," explains Guevara. "They simply use their normal bid numbers. The attitude is: we won a job with that bid and it made money so these numbers work.
"A more effective way to bid is to reverse engineer a winning project. Take a previous job's specific items – like cost codes – and use them in the estimating system to bid. Even if it isn't the same type of job, the individual cost codes are the same."
By having solid, true cost data, he says a company can focus on bidding certain jobs because on particular scopes of work, the company always comes under budget. Conversely, this data will reveal those types of bids where the work is always over budget.
2. Take Advantage of Estimating Software
Guevara is a strong proponent of using estimating software when preparing bids. "Estimating software enables a company to not only more easily come up with a cost estimate for a construction project in less time – in some cases cutting estimating time in half, but is more precise," he explains. "Thus, the company can focus on bids that it is more likely to win.
"Most companies still use a complicated spreadsheet system because it works well for them. But the challenge with spreadsheets is that 90 percent of all spreadsheets contain some type of error. In addition, spreadsheets limit the ability to sort data with the speed and precision of an estimating software."
3. Understand and Know Job Costs
Another element to bidding more competitively and profitably "is to understand and know job costs in order to provide more accurate estimates," says Guevara. That requires using what he calls the "construction triangle – estimate, execute, evaluate.
"When a winning bid is moved from estimate to project, the budget numbers are reworked by the project manager. This makes it difficult to create accountability between the original estimate and the projects. Estimating software allows you – if you set things up in your estimating software – to provide a budget that a project manager will use. Then, you can constantly evaluate your performance to make changes in real time."
4. Use Software Solutions
Software is a great tool for improving the speed of preparing job estimates and helping build more accurate, precise bids, says Guevara. Software captures, stores, manages and shares information more efficiently and that increases operational effectiveness.
The challenge is to determine the most appropriate software and ensure that the solutions interconnect, integrate and synchronize with one another for ease of data transfer and interchange, he observes. A common mistake is to buy software systems that don't connect. By way of example, a company has estimating software and project management software but the two systems don't "talk" to one another.
5. Build a Full-Solution System
The objective with software is to build a full solution – from bidding through job completion, says Guevara. This can include programs for accounting, financials, estimating, scheduling, planning, real-time reporting and more.
Because there are so many software providers and programs on the market today, it is paramount to choose wisely, he stresses. Picking the wrong system can have serious consequences, such as complicating operations instead of streamlining workflow, creating problems and wasting worker time and energy.
"The process of selecting the appropriate software solution begins with fully understanding what you want it to do with regard to your needs, challenges and goals," says Guevara. "Do your research and ask a lot of questions. This is how to ensure that you choose a software solution that makes processes more efficient."
Learn More at CONEXPO-CON/AGG 2020
Guevara will be conducting an education session – Estimating: How to win more bids and increase profits – at CONEXPO-CON/AGG 2020 in Las Vegas, Nevada, on Friday, March 13, from 1:00 p.m. to 2:30 p.m., Ballroom C. Learn more about CONEXPO-CON/AGG's comprehensive education program. Register Now