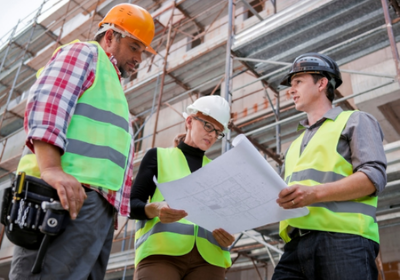 Every company wants to develop the leaders of tomorrow. By creating opportunities for talented and motivated employees to grow professionally, organizations give members of their workforce the ability to become more productive and add greater value over time.
However, even though the task of leading others is often deemed a priority within organizations of all sizes and types, a significant percentage of employees today find themselves promoted to supervisory roles without formal leadership training of any kind. It's an overlooked problem for many companies, and it's one they simply can't afford not to address.
"What's your most valuable asset? It's people," said Terry Tennant of Phoenix, Ariz.-based Attainment, Inc., speaking to attendees at CONEXPO-CON/AGG 2017. "And often we find there's much better systemized training for people on all sorts of technical things, but not leadership. And you have to ask yourself, why is that?"
With that fact in mind, here are the three secrets to understand about fostering organizational leadership:
1. Leaders Aren't Born, They're Developed
Without proper training, employees working in supervisory roles tend to rely on their technical acumen in their day-to-day activities, rather than their leadership skills. Even worse, they often end up doing the work of their subordinates, instead of zeroing in on their own responsibilities. Ultimately, company leaders end up feeling overwhelmed and organizational productivity decreases over time.
According to Tennant, an organization can measure just how effective a leader is by simply assessing how well his or her team performs when the leader is not present. It may seem simple enough, but it actually requires determining if one or more symptoms of a situation where leadership development is needed. In these situations, the leader:
Is not holding some or all of the team members accountable
Uses the power of the position, rather than coaching.
"Puts out fires" rather than finding longer-term solutions.
Works long hours, and does not feel like he or she can take a vacation.
Makes decisions or solves problems his or her people should.
Finds himself or herself in situations where people are often asking a lot of questions.
Sees employee performance suffer when he or she isn't there.
"The role of a leader requires him or her to avoid managing by crises," said Tennant. "Leaders need to manage by goals, and they need to be able to plan accordingly. All too often, leaders fail to realize their job is to get work done through others, and so they don't communicate clear expectations, hold employees accountable, provide feedback and training, or consider what motivates others to be productive."
2. It's All About The Team
In ensuring his or her team is performing to the best of its abilities, a leader must be willing and able to ask if poor performance is being caused by the employee:
Not knowing what to do (due to lack of communication)
Not knowing why a certain task or responsibility is important (due to lack of communication)
Not possessing the requisite knowledge or ability (due to lack of training or a poor hiring choice)
Not wanting to do it (due to lack of motivation)
"As a leader, you need to be able to find the real cause of poor performance," said Tennant. "Those who can't shouldn't be in a leadership role without formal leadership development. The cost is simply too high."
3. Managing Others Begins With Managing Yourself
Wasted leadership productivity is a problem of great significance for many companies today, largely because many people tasked with managing and motivating others are either unwilling or unable to manage or motivate themselves.
According to Linda Tennant, Terry's wife and business partner, becoming a successful leader starts with the development of effective time management skills. Ultimately, she said, to be successful, leaders need to be spending roughly 80 percent of their time on the job conducting the following six "high-payoff" tasks:
Achieving business financial goals
Communicating company values, vision and goals
 Identifying high payoff activities, key performance indicators and scorecards
 Providing employee performance feedback/coaching
 Helping employees develop motivation, career plans and training plans
 Developing, documenting and improving processes
While it's incredibly difficult to set aside an appropriate amount of time each day or week to focus on high-payoff tasks and activities, it's also vitally important to do so. According to Linda Tennant, leaders must work to schedule blocks of time to plan and work on them, control interruptions and delegate low-payoff activities, not to mention convince every other member of their team to follow the same steps.
Ultimately, she continued, success comes down to being able to identify a task that someone else could do better, for less time and money, or for their development. This will not only help free up time, but allow for it to be reinvested it in high-paying activities.
"Authority comes with a job, but its power must be earned," said Terry Tennant. "Provide positive feedback, as well as coaching for improvement. This is the mindset we want to have, that we're going to win together. Listen and value employees' ideas and concerns. Develop others and bring out their best. Follow through on commitments. And last, but certainly not least, hold people accountable."
Join over 32,000 industry peers who receive construction industry news and trends each week. Subscribe to CONEXPO-CON/AGG 365.