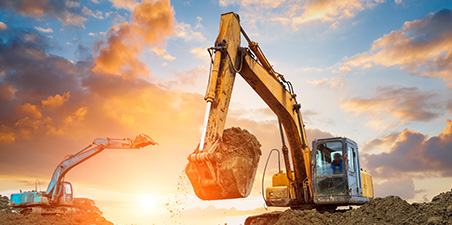 With the rapidly changing landscape of telematics and the introduction of new aftermarket and original-equipment manufacturer (OEM) installed products, there is almost no way a contractor is not exposed to the technology. This makes the adoption of telematics easier, but also presents several challenges.
Telematics Data Aggregation
There are factory-installed telematics and a number of specialized aftermarket providers, which allows a contractor to implement a best-of-breed telematics deployment for their fleet. Each equipment line could have their own factory product, with another vendor specializing in trailers, another for trucks, and yet another for ancillary equipment.
The resulting challenge is getting all those different providers onto the same active screen for faster monitoring and management of the fleet. Some contractors are finding more time is spent jumping between screens or coddling reports together to create a cohesive view of their assets. Using an aggregation model solves this issue, but itself has inherit costs and internal resource demands.
Data Integration
Once aggregated, one of the biggest goals is getting important telematics data into the enterprise-resource planning (ERP) and/or software packages used by the contractor. Often times this requires a fee and does require maintenance, often with internal resources.
Data Sharing
Telematics data has proven benefits and in some cases can support or refute a claim or warranty request. Different telematics vendors have different policies regarding access to data, as well as who owns the data itself. This challenge sometimes presents itself on a joint venture or other situation where equipment may be shared between companies.
What to Do with the Rest of the Fleet?
As mentioned in the data aggregation section above, many OEMs are offing a factory telematics product but many contractors have older or smaller equipment that does not have a factory product. This creates an issue of managing only some of the fleet with telematics and leaving the rest uncovered, or adding a third-party product to cover the rest—but then having multiple screens to manage or face the data aggregation challenges.
By Tony Nicoletti, VP, business development and strategy, DPL Telematics
Join over 32,000 industry peers who receive construction industry news and trends each week. Subscribe to CONEXPO-CON/AGG 365.