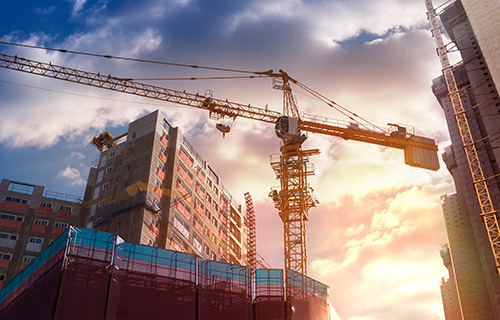 Building information modeling (BIM) is a critical design and planning element that allows construction professionals to prepare projects with higher efficiency. Having accessible, precise data available while on a job site has a profound impact on the lifecycle of a building project. Many benefits of BIM will give your project the boost that it needs to succeed in the long-term.
What is BIM?
BIM software is state-of-the-art and uses advances in modern technology to help you get the best possible head start on your latest architectural assignment. BIM is a modeling process reliant on 3D technology to analyze how buildings, railways, and roads are constructed.
The software involved creates vector-based digital representations of an infrastructure's physical and functional characteristics. They are created and developed during this collaborative process. Design and construction companies can unlock essential information that can be used in the field during the construction cycle.
Using such a visual method enables you to speed up your project or fix any detected issues that may lead to extended delays. Having a 3D model in front of you makes spotting problems easier and managing them more practical, both for current and future phases of your project.
Value of BIM
Advanced technology, when used right, can add immense value to any task that you have to carry out and building information modeling does just that.
Some benefits of BIM include comprehensive planning, improved design quality, risk mitigation, and project scheduling. Plus, the visualization and accompanying analysis create more accurate costing measures. Cost savings and operational efficiency are welcomed positives when going through what can be an exhaustive period of the project.
Such modeling improves the creation and maintenance of the framework necessary for monitoring activity progress. You can leverage BIM on-site, with regular data transfers to and from the field or office. Work completed is automatically captured from your equipment used to carry out a specific task. This can be done using the model or through manual data entry.
BIM helps everyone win. It transforms your job site, making it a more seamless environment. Furthermore, it delivers shorter project timelines, which will put smiles on the faces of project owners.
It also shifts the focus if you're a contractor. It prevents you from recreating a model from scratch. Instead, you can extend your BIM model with constructability information, giving you more control over your project and making decision-making less taxing.
The value of BIM increases over time thanks to the large datasets available, making it possible to build on preconstruction models, better simulate designs, and track progress in real-time.
BIM Market Growth
With the improved implementation of BIM, market growth within the construction industry is expected. Research and Markets forecasted that the global BIM software market would grow at a compound annual growth rate of 17.04 between 2016 and 2020.
By 2022, the BIM market is expected to grow to $7.64 billion, with research showing a significant rise in demand for industrial application. This surge is attributed to the fact that BIM offers simulation and prototyping analysis. North America is expected to have the world's largest BIM market share, with Europe second. Growing awareness of how Building Information Modeling is utilized is the biggest reason for market increases in this region.
This awareness helps when you consider that the construction industry is continually facing uphill battles to complete projects in a timely and cost-efficient way. As a result, the BIM software market should see consistent growth as demand grows.
BIM Tools to Consider
If the benefits of BIM have intrigued you enough, you're probably putting together your BIM software list together now.
There is an abundance of options to choose from, many of which offer the benefits mentioned above. But if you don't want to empty your wallet for one, there a several free BIM software tools to choose from. Here are four tools on the market:
1. Free BIM Viewers
There are many of these free BIM viewers on the open market. These are applications that allow you to view 3D models of buildings, helping you see the design in question from a BIM perspective.
BIM Vision is one such example; a freeware Industry Foundation Class (IFC) Model Viewer that allows you to view virtual models from various systems. This type of BIM software enables you to adjust the 3D model to your liking. These tweaks range from comparing models to judging any geometry changes to establishing the right transparency level for cross-sections. This software can be used on a tablet with Windows 7 or higher, as well as laptops. 
You also have the option of BIMx from Graphisoft, an interactive 3D communication and presentation tool where you can upload and review 3D drawings. Free for Android and iOS devices, this award-winning app forecasts the final results for site workers while gaining feedback from workers and supervisors to eliminate bugs within the construction process.
2. BIMserver
BIMserver was created on the premise that no two construction models are the same. This platform allows you to build a niche application tailor-made for your project.  Free to use and modify, BIMserver software will enable you to create a BIM tool from scratch. So if you have the programming expertise, this is right in your wheelhouse.
Revisions are stored for future use, many interfaces are at your disposal, and there is a plug-in framework laid out.
3. Tekla BIMsight
Free for Windows users, this allows you to collaborate on a construction project regardless of location. With a combined workflow, people in different places can design models and share real-time information while checking for mistakes.
This BIM software uses measuring, markup, and 3D navigation to check models. You will also receive collaboration support and online training materials.
4. BIM Assure
This tool lays out rules helping users to identify, analyze, and resolve problems before syncing corrections back to the source model.
It leverages on-site data and assures contractors whether models can support model-based estimating and quantity take-off. Furthermore, it manages handover data throughout design and construction.
Join over 32,000 industry peers who receive construction industry news and trends each week. Subscribe to CONEXPO-CON/AGG 365.