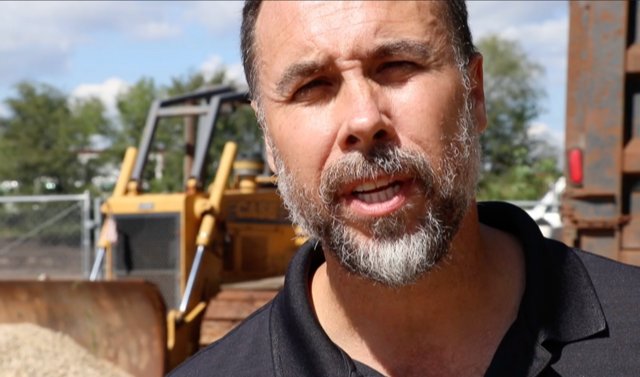 Stanley Genadek was a farm kid who knew how to operate a tractor and drive a truck by the age of 14. He started a small business to pay his way through college. "I had to tell my professors that I own a small business and sometimes will need to leave class to take phone calls from customers." One day while excusing himself from class he heard the professor say, "Now there goes a businessman."
It was an aha moment for Genadek. "That one sentence changed me. I was taking courses in business and realized that the real world of business was where I belonged." He dropped out of school to focus on his company – Genadek Landscaping & Excavating - which provides those services as well as demolition, shoreline restoration, retaining walls, patio pavers, waterproofing and snow removal for commercial and residential properties in and around Minneapolis-Saint Paul, Minn.  
With 11 to 12 employees and multiple pickup trucks, dump trucks, backhoes, excavators, payloaders and more, he gets the work done year-round. He admits to not being an early adopter of new technology. "I'm not in the forefront. I stick with the tried and true. I watch for what's working and how it's being refined and simplified before making any decisions." His first question is how the tool will be used. "Tech tools, like any tool, are useful depending on what you want to do with it. Even a hammer can be used to pound nails or pull nails." After being in business for 27 years, he's hired a company manager who reviews how best to use technology and keep the business thriving.
Mentoring Construction Business Owners Through Social Media 
Genadek now devotes most of his time to sharing his experience as a contractor and businessman on his social media channels. His mistakes, triumphs and everything in between are distributed to hundreds of thousands of people primarily through YouTube (276,000 subscribers) and Instagram (nearly 70,000 followers). He attributes his massive following to being real. "When I screw something up, I show the world. Perfect isn't real. Contractors don't want the Kim Kardashian of construction. They want someone they can relate with. I'm a mentor to contractors who don't have one. When I was growing up, I had my dad who walked me through everything step-by-step and gave me encouragement. A lot of contractors are on their own and trying to figure it out."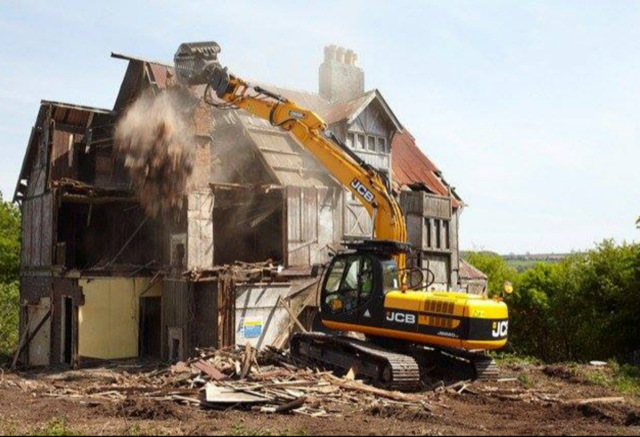 He took a deep dive into how social media channels work. He then applied the same approach he used when learning how to build a retaining wall or demolish a building. "How much time, energy and effort are you willing to spend to understand the absolute best way to do something?" he asks. 
"Not posting," he says, is the only thing that doesn't work on social media.
His favorite topics are trucks, tools, and equipment. What he doesn't know he learns from his audience. "I read every single comment and learn from it. If I want to know about the SDLG payloader, I make a post about it. I read the comments and see who likes it or dislikes it. I look for people who have had experience with it."
To feed the hunger contractors have for real-world knowledge, Genadek created Dirt Monkey University, a collection of specialized online courses that go in depth on how to start and grow a business, manage field documents, and estimate, bid and create contracts.
Finding New Equipment at CONEXPO-CON/AGG
The real world of construction inspires Genadek. "A dog on a bone" is how he describes himself while attending CONEXPO-CON/AGG. He looks at everything two or three times, scanning for details. "Tons of stuff intrigues me at the show. I really liked the concrete screeners they had on excavators and skid loaders. You need all five days to see everything. It's mandatory."
He indulges in what's interesting to him but also what interests his audience of landscapers, concrete contractors, small engine repair mechanics and everyone else who enjoys Genadek's genuine enthusiasm for trucks, tools and equipment.

Subscribe to the CONEXPO-CON/AGG 365 weekly newsletter to receive more stories like this.