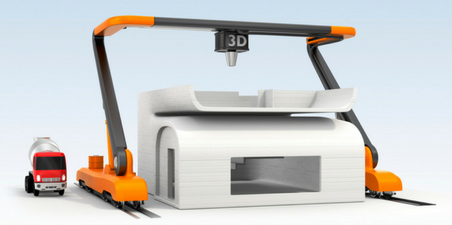 Since the early days of 3D printing, discussion has emerged about the potential benefits, hurdles, and opportunities for implementing additive manufacturing technology into the construction of full-scale buildings. While the technology is still in its infancy, it has the potential to significantly improve current construction methods. Will 2018 be the year of 3D printing for construction? Will this change how business is done out at the jobsite? Omid Davtalab, PhD candidate at University of Southern California and R&D software engineer and data scientist at Contour Crafting Corporation, joins host Peggy Smedley to discuss everything contractors need to know about additive manufacturing and 3D printing.
Never listened to a podcast before? Here's How to Listen to a Podcast.
If you want to listen to more recorded podcasts, click below to see the CONEXPO-CON/AGG archive of episodes.
Listen on your favorite app: iTunes | iHeartRadio | Stitcher | Spotify | Google Play