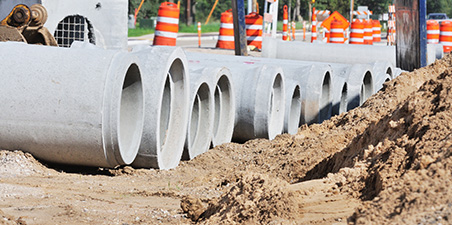 Camera technology is changing, offering more opportunities to construction professionals. The emergence of artificial intelligence (AI) and machine learning will soon help workers leverage more data than ever before—but is more data too much data?
Chandler McCormack, CEO, OxBlue, explains that today the industry is very busy, as contractors have access to lots of data, lots of technology, and too many disparate options.
"Technology has gone back and forth between systems that try to do everything versus the best of breed in their space," he explains. "As so much technology is online now, it lends itself to best-of-breed systems that can interact with each other, giving you the best of both worlds."
He adds that technologies that have built on what construction companies already use can have more value for three big reasons including:
Shorter learning curves
Improve something that is already used
Don't create yet another solution to use
For instance, if there is a construction camera system that integrates with a project-management system, a project-management system that integrates with an AI system, or an AI system that integrates with a camera, then look to build value on what a company has instead of creating another silo, he suggests.
Construction Camera Integration
The good news is—in the world of construction cameras—integration is happening faster than most in the industry can keep up on the announcements.
For example, both EarthCam and Sensera Systems have announced integration with PlanGrid, which enables users to view, store, and share jobsite photos. As other examples, TrueLook and OxBlue have both announced capabilities with Procore—and these are just a few cases.
For TrueLook, one of its big initiatives in the past year has been software integrations, as it allows contractors and project managers to have everything streamlined in one place.
"If the customer is already using project-management software like Procore, Autodesk, or PlanGrid, then it makes sense for their camera interface to sync to those platforms," explains Ken Pittman, chief marketing officer, TrueLook. "So, for example, your team in Procore can see your live camera and access any historical project photos without ever leaving Procore. They can pull up a specific image, mark it up, and send it to contacts or save it to a specific album for easy reference."
This is a big step up from how remote construction cameras have operated in the past. The technology has evolved from being a means to look at a project to now being a tool to help keep everyone up to date, essentially giving eyes on the project to make the right decisions.
Documenting the Project Lifecycle
One of the general challenges in the construction industry today is that teams need photography walk-throughs of jobsite interiors that extend the life of a project. Basically, companies need to be able to see what's behind any wall.
Photography and camera technology can help by offering reference photos from any point during the project.
"Fully featured construction cameras have seen incredible growth over the last few years," explains Pittman. "These offer live camera viewing, time-lapse video, full photo documentation of projects, and other management tools."
This type of technology enables owners and contractors to see exactly what is happening on a jobsite, which has a major impact on team communication and ultimately catches costly mistakes.
Pittman adds that being able to go back in time to any date and time and check weather conditions, what a subcontractor was doing, or when deliveries arrived is a powerful capability.
Basically, the technology has evolved—not only giving eyes on the project today, but also offering insight to what has happened in the past.
McCormack of OxBlue adds that within the imaging realm, there are a number of areas that are really hot right now, which includes:
Construction cameras
Drone imaging and analysis using drone data
3D and immersive imaging
AI analysis of images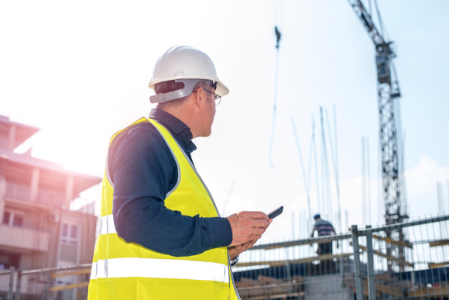 "What I'm seeing is all of these are having more impact on construction today than they ever had before," he says. "Each one is clearly at a different stage of both adoption and evolution, which affects its impact on construction today."
When it comes time to implement this new and emerging technology, he recommends investing wisely, but avoiding paralysis by analysis.
"We can do an ROI analysis on buying one commodity over another," he adds. "But it's not always easy to do an exact ROI analysis on a process change. The same goes for technology. So if the solution does not lend itself to an ROI analysis, instead of not making a decision, take a different approach and consider what the value of the business problem is versus the potential of technology to affect the business problem."
He also suggest that if technology is such that a company will pilot it for a limited amount of time or on a limited number of projects for less cost, then experiment with it. "By keeping the investments small, you can try more solutions and find the ones that actually translate to improving your business."
At the end of the day, construction cameras and all associated technologies offer a number of benefits to the construction community. Perhaps one of the most valuable is catching costly mistakes early by checking their cameras.
Pittman points to a few additional benefits. "Safety issues like missing PPE or fall risks can be caught as well. Cameras can also alter worker behavior—known as the Hawthorne effect. Along with proper lighting, cameras are also a theft deterrent."
Going forward, photo and camera technologies will do much more than just capture cool videos and photos. It will be a vital component of project management, connecting and integrating with other tools both in the office and at the construction jobsite. This is just the beginning for what this technology has to offer.
Join over 32,000 industry peers who receive construction industry news and trends each week. Subscribe to CONEXPO-CON/AGG 365.