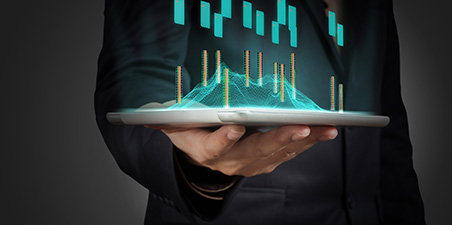 Augmented reality (AR) and virtual reality (VR) are impacting construction. This is true today, and will continue to evolve and grow in the months ahead.
AR and VR have traditionally been associated primarily with the consumer sector, but now the enterprise will see more opportunities with the technology going forward.
In fact, IDC forecasts the commercial sectors will represent more than 60 percent of the spending in 2018 and will grow to 85 percent worldwide in 2021. The commercial sectors are also expected to see triple-digital growth. This includes many different types of industries—and construction certainly is one of them.
The analyst firm suggests that use cases will vary from sector to sector and industry to industry, but in many cases AR and VR can help with onsite assembly, safety, training, process manufacturing, maintenance and more.
The construction industry is already seeing a number of use cases in these areas—although predictions show that the use of this technology will grow significantly in the months to come.
On a geographic basis, the United States is the region that is leveraging the technology the most, and will experience some acceleration in the forecast period. Although spending is expected to peak in 2020.
This means construction companies should keep a close eye on the technology in the next few years and determine how to best leverage it within their organization.
Join over 32,000 industry peers who receive construction industry news and trends each week. Subscribe to CONEXPO-CON/AGG 365.