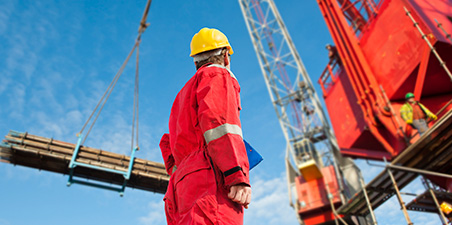 There is a certain level of trust among those working on a construction jobsite. In order to keep everyone safe, those who are operating any construction equipment must know what they are doing. Equipment operators have to be trained and certified to work on the equipment. Having competent, certified operators now is increasingly more important than ever, as a drop in federal funding could force construction companies to really up their game when it comes to keeping an eye on employee safety in the field.
A spending plan proposed by the House Appropriations Committee for fiscal year 2018 would cut the enforcement budget of the Occupational Safety and Health Admin. (OSHA) by more than seven percent.
The cuts, which would only target federal enforcement programs and not programs administered by states, would total a $14.7 million reduction from OSHA's 2017 oversight budget. If the committee's budget passes, it could guarantee a significant drop in federal OSHA inspections during the next year. The cuts found in the committee's budget are even more ambitious than what the Trump Administration had proposed, which had already been projected to reduce OSHA enforcement staff by two percent and roll back annual inspections by three percent.
If these cuts pass, having certified operators on the jobsite will be crucial in maintaining a safe work environment on the jobsite. Certification is essential to safe operations on construction sites.
The National Commission for the Certification of Crane Operators keeps a close eye on the possible legislative changes and polls contractors about their attitudes towards certification. From a recent survey conducted, 94 percent of construction professionals stated that certification was very important. A further 5 percent said it was somewhat important. Safety was the number one reason cited.
Most contractors want certification to extend to other types of equipment. Forklifts were prominent; it ranges from excavators and aerial work platforms to concrete pumps and pipe layers. When asked specifically about telescopic handlers, 96 percent stated operators of such equipment should be certified.
Certification should not just be confined to operators. Lift directors, assembly/disassembly directors, and riggers and signalers all needed to be certified for a lift to be conducted safely.
Experience and training are the two most cited aspects that should be combined with certification for an operator to be deemed qualified. The ability to recognize hazards and the importance of having the right attitude were also called out as being critical. Besides following the regulations for certification, having certified operators creates a safer and smarter jobsite.