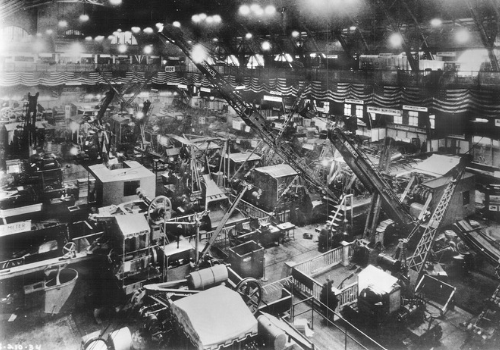 CONEXPO-CON/AGG has been captivating the likes of thousands since it's very first show in 1909. Of course, then it was known as the Road Show and the total square footage was that of a single exhibitor's space now, but nonetheless, the show was revolutionary.
Forty different equipment manufacturers boasted their newest machinery and technology at the inaugural event. It was one of the most remarkable and exciting displays of equipment to come to prominence in the West. The Road Show continued to grow and would be held every year or two until it was put on hold during World War II. 
After the war, a six-year cycle was established starting in 1957 and the show was then renamed to the Construction Equipment Exposition and Road Show, with the name CONEXPO being introduced at the 1969 show.
Meanwhile, a show called CON/AGG was gaining traction in the 20th century as well. In 1970, that show became known as the Concrete and Aggregates Show and had its first independent event in 1994. Likewise, CONEXPO's first standalone show was in 1993. Both had an impressive following and figured that a combined show would become a trade show for the ages, and they were right.
The first ever CONEXPO-CON/AGG was held in 1996 at the Las Vegas Convention Center and filled up the entire venue with exhibitor and attendees. The combined event was able to exhibit a wide range of diverse equipment, technology and products and went on to break records.
CONEXPO-CON/AGG's most recent show in 2020 spanned a record-breaking 2.7 million-plus net square feet of exhibit space from 2,300-plus exhibitors.
Needless to say, we look forward to the 2023 show and continuing to see a thriving industry.
While CONEXPO-CON/AGG displays the latest equipment and technology for the construction and aggregates industries, we reflect back on our roots and how far we've come from some of the early equipment prototypes. Scroll down to view photos. To learn more about the legacy of the off-road equipment manufacturing industry, visit https://www.aem.org/125-years/. 
In 1906, Caterpillar tested it's second track-type tractor near Stockton, California.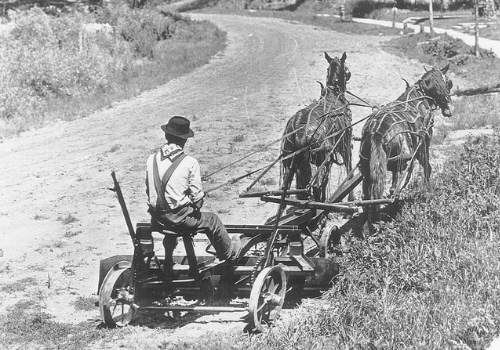 In 1909, graders were an important piece of machinery to highway officials. This horse-drawn rig was one of the most popular exhibited at the first Road Show.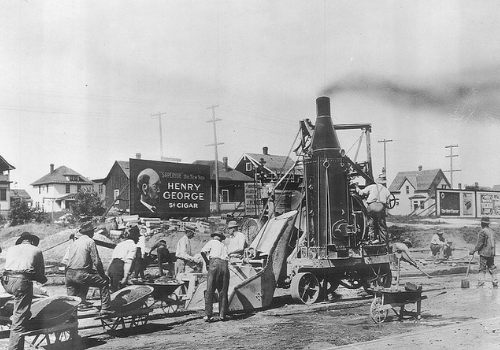 Early steam mixer used in early paving operations. These machines on exhibit at the Road Shows drew thousands of contractors and highway officials to the 'World's Fair of the Construction Industry.'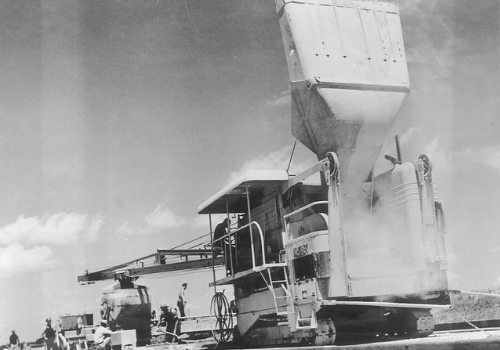 At the 1957 Road Show held in Chicago, contractors had the opportunity to compare every American-made paver in operation. The Chicago International Amphitheatre was enlarged by 100,000 square feet to accommodate the event. It was the largest indoor trade show ever staged in the U.S.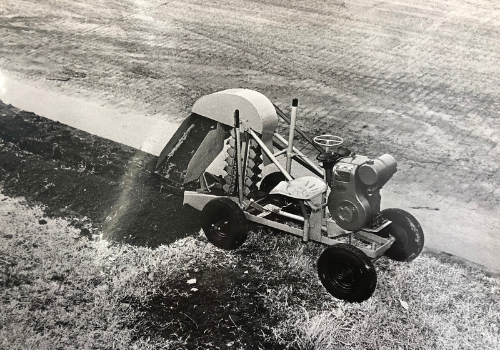 An early 1950's trencher from Ditch Witch.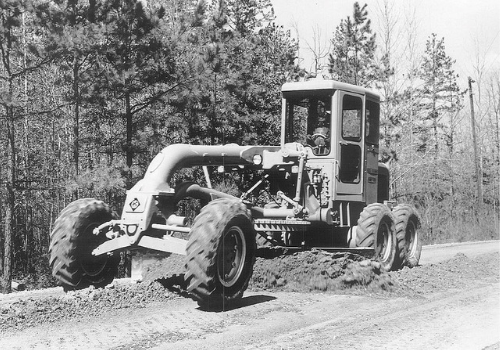 Graders of all sizes and makes were on display at the 1957 Road Show. Modern features included six speeds forward, three reverse, power steering and 120 horsepower.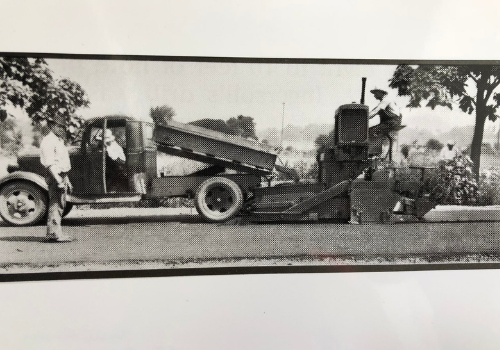 A 1963 asphalt paver.
Join over 40,000 industry peers who receive construction industry news and trends each week. Subscribe to CONEXPO-CON/AGG 365.