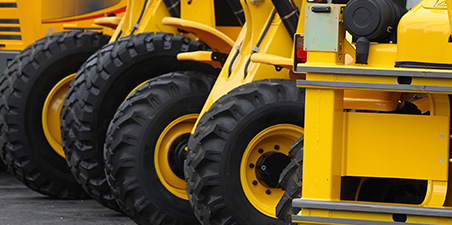 Since the Federal Motor Carrier Safety Administration's (FMCSA) electronic logging device (ELD) mandate has taken effect, some fleet managers still find themselves struggling to comply with the new rule while also maintaining a successful operation. Although ELDs provide plenty of benefits, such as reducing paperwork and keeping roads safe, one crucial question remains: how can fleet managers make sure their continued transition is smooth and successful?
Here are four tips to help fleet managers do just that:
1. Set an implementation deadline
For those who have fallen behind in adopting ELDs, establishing an internal deadline can help speed up the implementation process. Creating a timeline can encourage fleet managers and their teams to stick to deadlines, as there are concrete objectives to complete. It's also important to add buffer time to the timeline in case obstacles arise later on.
2. Select the right ELD
There's plenty of hardware and software available for fleet managers to choose from when adopting ELDs, not to mention the number of vendors who sell them. Conduct thorough research to select the right device and features, such as edge computing capabilities and predictive maintenance.
3. Thoroughly train employees
Fleet managers will need to provide extensive training for employees who will be using the ELDs. Not only can the extra precaution help boost mandate compliance, but it may also prevent mistakes before they happen.
4. Maintain open communication
It's important for fleet managers to be transparent with employees as well as customers. Employees will want to know how the mandate affects both them and the business as a whole. Giving clear and honest information will make it easier for everyone to know their part in compliance and any new company policies that are developed as a result of the mandate.
Fleet managers may see the ELD mandate as a wrench that's been thrown into their business operations, but it doesn't have to be. Properly preparing your equipment, employees and company for the mandate can ensure a successful transition.
Ryne DeBoer is the vice president at electronics manufacturing services provider Morey Corporation. 
Join over 32,000 industry peers who receive construction industry news and trends each week. Subscribe to CONEXPO-CON/AGG 365.